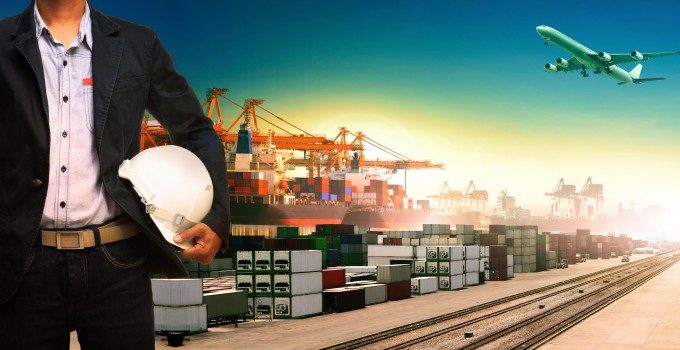 Assuming that the proposed P3 network receives clearance from Chinese regulators, and there are no last minute objections from the EC, the world's three biggest ocean carriers – Maersk Line, MSC and CMA CGM – will launch their east-west vessel-sharing agreement in the second half of the year.
This mega-alliance is likely to be a game-changer – although one that is not without its challenges.
Much has been spoken and written of the differing business philosophies of the individual P3 members since the co-operation was announced last June. For instance, in terms of reporting financial performance, Maersk is extremely transparent, CMA CGM is selective in its transparency and MSC chooses to reveal nothing.
In fact, the comparison between Maersk, which has become the biggest largely by acquisition, and the second-ranked and organically grown MSC couldn't be greater: the first embraces the media while the latter is generally media-shy.
Moreover, in terms of schedule reliability, Maersk Line has sat at the top of the league table for some time, while MSC is normally found propping up the bottom and French carrier CMA CGM generally figuring just above halfway up.
Prior to unexpectedly revealing it had decided to join forces operationally with its two biggest rivals, the Danish carrier's philosophy was to trump competition on the key Asia-Europe tradelane by offering delivery time guarantees underpinned by financial compensation.
Launched in October 2011, the Daily Maersk service was hailed as a groundbreaking development, offering shippers the certainty of daily sailings and arrival times at north European ports.
It was a revolutionary product that Copenhagen hoped would differentiate Maersk Line from the competition and allow it to charge a premium price; or at least save it from the financial consequences of carrier-hopping by forwarders understandably taking advantage of the container lines' rate-cutting race in their quest to fill half-empty ships.
However, two and a half years on, it is arguable whether the Daily Maersk's success has been all that was expected. There is certainly no evidence of Maersk enjoying a premium rate on Asia-Europe; its $1.5bn net profit in 2013 instead coming from better cost control and economy of scale benefits gleaned from operating larger ships than its competitors.
Despite preparing to join a VSA with MSC and CMA CGM, Maersk is adamant that the Daily Maersk product is here to stay, even on the soon-to-be-shared vessels, and is confident that it can still differentiate itself from its P3 partners by offering a superior back-office service.
This policy was confirmed to The Loadstar at the TOC Container Supply Chain event in Singapore last week by Thomas Riber Knudsen, Maersk Line's chief executive for Asia-Pacific.
He clearly is not prepared to accept a dumbing down of the Daily Maersk. He said: "There will be different sales forces, different IT systems, and different cargo acceptance policies."
However, shippers seem divided in their expectations from the P3: some hoping schedule integrity will improve as a consequence of the new mega-alliance, while others fear that on-time arrivals will fall to the level of the lowest common denominator.