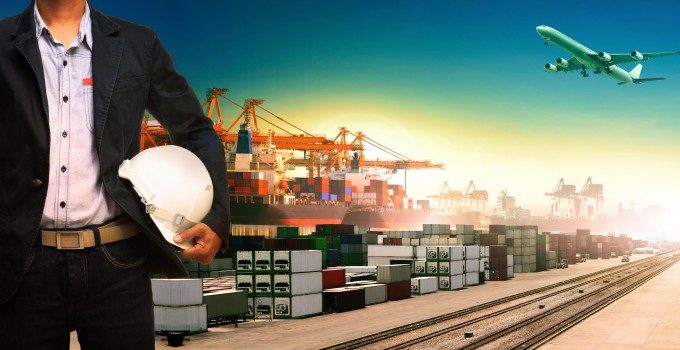 This week it's been hard to ignore the stream of emails about United Cargo. The Loadstar doesn't like to focus on one company, but this one is hard to let go – unlike Scott Dolan, who last month suddenly left the airline where he's spent the past seven years, as president of cargo, and then as svp airport operations and cargo. The internet speculation is that he fell out with Jeff Smisek and perhaps spoke out of turn. Maybe the new corporate culture wasn't a good fit. But as recently as September there were no public signals about this and Dolan seemed enthusiastic in his interview with IATA. 
Meanwhile, United has remained very silent on the matter and made no announcement, other than that Jon Roitman has been promoted.
It is a difficult time for any company that is going through a major merger – and certainly for one that has lost both chiefs of its former cargo departments. 
(Unluckily, perhaps for United, The Loadstar recently bumped into a couple of its pilots at a London pub. It's well known that pilots are a highly paid yet whingy bunch, but they had several concerns about the merger – maintenance being at the top of their list.)
But the news about Dolan hardly helps give the impression of a company that is focused on its cargo business – which seems a little unfair. But that is what customers are wondering – can the new United Cargo deliver the same standards and service – and commitment – that CO did? Is the new airline truly focused on cargo?
Well, when you speak to customers there is a distinct concern. Forwarders and shippers are worried that the commitment simply isn't there, and news of Dolan's departure will not help dispel that. It raises questions about whether the senior management is truly supportive of cargo.
Whatever the passenger side thinks, though, the fact that United has invested in its new Mercator system, United 360, seems to be evidence of a company prepared to spend on cargo. What is more, although the team is certainly thinner with the loss of two key cargo players (Jim McKeon is the other), it still seems pretty strong. The affable Robbie Anderson claims to be working hard to dispel customer concerns, and is making every effort to ensure a smooth service despite the changes. It's a strong, and friendly team who all seem to be making the right moves. 
But there is a lot of work to do to ensure that customers believe in United's commitment to cargo. And it is going to be a tough domestic battle, with the sprightly Neel Shah bringing Delta very firmly into the cargo consciousness. Whether United can take on the challenge, and succeed is the big question. What is certain, though, is that they need to move on, and calm their customers as quickly as possible.