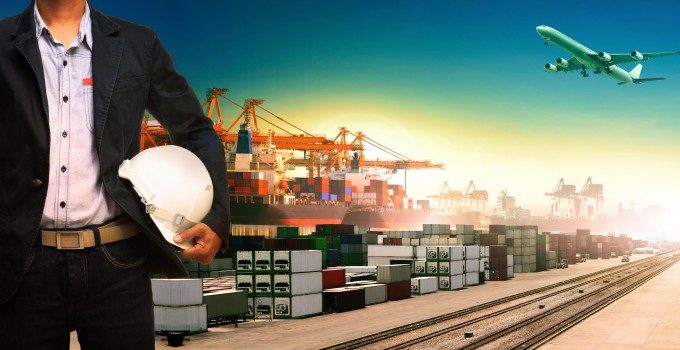 Chilled and frozen food exports from US west coast ports are suffering worsening backlogs as terminal operators and dock workers continue their long-running war of words over pay and conditions.
The US National Council of Farmer Cooperatives (NCFC) says the stalled negotiations between the Pacific Maritime Association and the International Longshore and Warehouse Union are delaying exports of citrus fruits now in peak season.
Around 25% of the navel oranges and lemons grown in California are shipped from the ports of Long Beach, Los Angeles and Oakland. China, Korea, Japan, Malaysia, Indonesia and Australia are the main destinations.
"Typically, a shipment of citrus will leave the port within three-to-four days of its arrival at the port of departure. With ports only operating at roughly 30% and with limited crews, several citrus shippers are reporting delays as long as three to four weeks for cargo to leave California ports," the NCFC said.
"This is disastrous for perishable products with limited shelf life in the marketplace. With the delays and limited domestic marketing outlets for fruit, we will lose fruit to deterioration."
Joel Nelsen, president of California Citrus Mutual, added: "We began warning government last October about impacts to our $2.4bn industry.
"Fruit is rotting on the docks, sales are being cancelled by the customer and our industry has slowed its harvesting so as not to place matured fruit into the market place." he says.
Further north in Washington state, apples are the major export fruit. All the product is shipped in reefers, principally to Taiwan, India, Indonesia, Hong Kong/China and Vietnam.
Rebecca Lyons, export marketing director for the Washington Apple Commission, told The Loadstar that Seattle-Tacoma, the major port of export, was suffering a ripple effect from the problems further down the coast. She added that Long Beach and LA were important loading ports for Latin America in their own right.
"All west coast ports are affected," she said. "So as long as they are able to maintain the cold chain there is usually not an issue with fruit quality. That said, any delay in shipping creates supply issues for our customers, and these have been especially critical as we try to maximise our shipping for important sales seasons such as Christmas in Latin America and Chinese New Year."
Lyons said she was aware of "a few air freight shipments", but this option was "too expensive to be able to sell apples at an accessible price in export markets".
The US Agriculture Transportation Coalition (AgTC) claims containerised agriculture exports from west coast ports are down more than 50%, at a cost of $1.75bn per month, excluding the impact on farmers, processors, trucking and warehousing.
"Our foreign customers are now unable to get the US food and farm products they need, so they are turning to other countries for hay, pork, beef, citrus, apples, cotton, rice and almonds," said Peter Friedmann, AgTC executive director.
"As we unfortunately learned when the west coast ports shut down in 2002, those customers, once gone, do not necessarily come back."
Negotiations between the PMA and the ILWU began last May. Since the previous labour contract expired on 1 July, however, no contract has been in place and agreed arbitration procedures have not applied. This has made it impossible to clear congested terminal yards, PMA president James McKenna says in a video presentation on the association's website.
McKenna accepts that productivity at many of the 29 US west coast ports impacted by the dispute is down by around half, and has warned of potential closures of facilities.
The situation is likely to worsen this weekend with the PMA suspending vessel handling operations along the west coast on three further days over the coming weekend. Yard, gate and rail operations are continuing at terminal operators' discretion, and they have also agreed to expand daytime vessel operations on non-holiday weekdays.
Multiple factors are contributing to US port congestion, including increased imports as the domestic economy recovers, the introduction of bigger container vessels on the Pacific and trailer shortages. But it is the standoff between employees and dock workers that most concerns farmers, the transport industry and, increasingly, politicians.
This week, California senators Dianne Feinstein and Barbara Boxer sent a letter to the ILWU and PMA emphasising the urgent need to find a solution. They pointed out that 22 ships were anchored waiting to get into the LA-Long Beach complex, while 17 vessels were awaiting access to Oakland.
"The ramifications of this slowdown are hurting the California economy," the senators stressed. "We urge you to focus on the remaining issues at hand and to reject any further pressure tactics which contribute to the slowdown."
In a status update, the port of Oakland said 10-12 vessels a day were awaiting berths at its marine terminals, some arriving late and off-schedule due to delays at previous stops in southern California. Cargo movement inside terminals has slowed down and, the port claimed, it could take two months to clear the backlog once a new worker contract has been agreed.
A spokesman for Hapag-Lloyd said the disruption was hurting shipments of apples, pears and grapes, as well as citrus fruits. "Trucks are queuing as well as vessels. Productivity has slumped by more than 50% at Los Angeles."
It was too expensive for many vessels to remain at anchor and wait for berths, and G6 alliance members were now cancelling some several services and omitting ports, he added.
An APL spokeswoman told The Loadstar that it had a direct impact on perishable goods shippers: The congestion on the US west coast is impacting APL's service schedules, as it is on all carriers calling the US west coast. When there are available vessels, APL will look at how best to mitigate the situation together with its partners in the G6 Alliance.
"To avoid adding to the backlog at the terminals, we have stopped taking reefer bookings from Inland Point Intermodal but continued with bookings on the west coast. In the meanwhile, we will continue to monitor the situation."