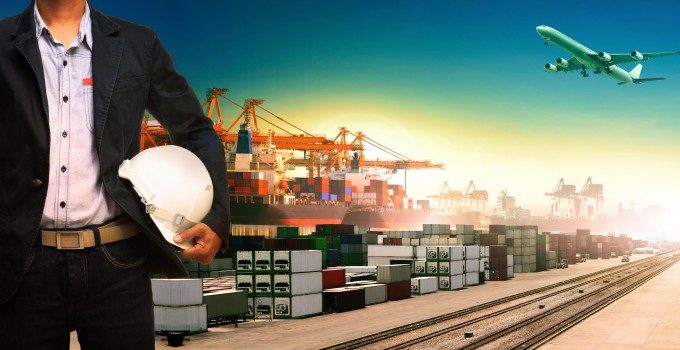 The effect of the port congestion on the US west coast in the first quarter has virtually cancelled any container growth in the country this year, according to the Journal of Commerce's chief economist, Mario Moreno.
Speaking at last week's TPM conference in Long Beach, Mr Moreno told delegates the congestion had prompted him to downgrade growth predictions of both containerised imports and exports through the country's ports by over 5%.
"I have downgraded container import growth forecast from 6.8% to 1.7% for the full year 2015. This is the worst port disruption in many years, including 2002 – this time it's different. January imports were down 10% year-on-year and February will be disappointing."
Mr Moreno predicted that the country would import 19.3m teu this year, up marginally from last year's 19m teu, significant cargo being rerouted though the US east and Gulf coasts and Canada and Mexico instead.
The standstill in container volumes comes at the same time as US GDP growth is expected to accelerate from 2.4% last year to 3% in 2015, propelled by growing consumer spending and a recovery in homebuilding.
Meanwhile, this year could be disastrous for US exporters, and Mr Moreno revealed that his previous forecast of a modest 0.1% contraction in exports, brought about by a strengthening dollar, would widen to a 4.4% contraction thanks to the congestion.
This will be the second successive year that US exports have declined. Last year's 11.9m teu represented a fall of 2.4% on 2013, and this year they are forecast to decline again, with food exporters at the sharp end.
"A lot of fruit and other foodstuffs have been left to rot on west coast quaysides and this lack of dependability will hit US exporters as global buyers search for other sources," he said.
National Retail Federation (NRF) chief executive Matthew Shay said that the long-term damage to the credibility of the US west coast container supply chain was one of his members' greatest worries.
"We can't go through this again and there won't be a bright future if each new agreement takes 10 months to negotiate."
He added: "Twenty-first century business needs twenty-first century infrastructure – modern ports and faster trains – and US ports are not as modern as they should be and are acting as an impediment to an efficient supply chain."
Mr Shay said that NRF research has shown that some 65% of its shippers will move less cargo through the US west coast this year and the next, and third of those lost volumes will go to the US east and Gulf coasts, and he lamented that permanence of the trade that had already been lost to the retail industry – which employs one in four workers in the country, making it the single largest industry by employer.
"We have heard countless anecdotes – the stories have been very painful and this is economic activity that doesn't come back. If you miss that sale or season, you don't get that opportunity again."
However, he also noted that the congestion had even hit supplies to the US military and the country's medical services.
"We are all still worried, and we should be, because this even forced military personnel to go without supplies.
"And given that 95% of medical clothing in the US is manufactured outside it, thank God we didn't have a medical emergency," he said in what may have been a thinly veiled reference to the ebola crisis that unfolded at the same time as the congestion.
In a speech that was punctuated by rounds of spontaneous applause, Mr Shay also call for a root and branch reform of the relationship between management and labour in the US's container supply chain.
"The ongoing uncertainty over labour negotiations cannot be tolerated as standard operating procedure; it cannot be tolerated that a small group of people narrowly following their own agenda can put the livelihoods of so many others at risk – this has been a near-death experience for some and we should never forget that many business will not reopen after this.
"There is something else at risk, and that is the image of the US as a reliable trading partner. Labour laws and regulations have to be reformed to make sure this doesn't happen again. We obviously respect the collective bargaining process, but there must be a way that a few thousand workers can negotiate without putting the jobs of millions at risk.
"And once we have modernised the labour agreement we can get on with modernising our infrastructure and trade agreements – we shouldn't waste this great opportunity to modernise, the question is whether we will rise to the challenge," he told delegates.
TOMORROW: What alternatives to the US west coast actually exist?