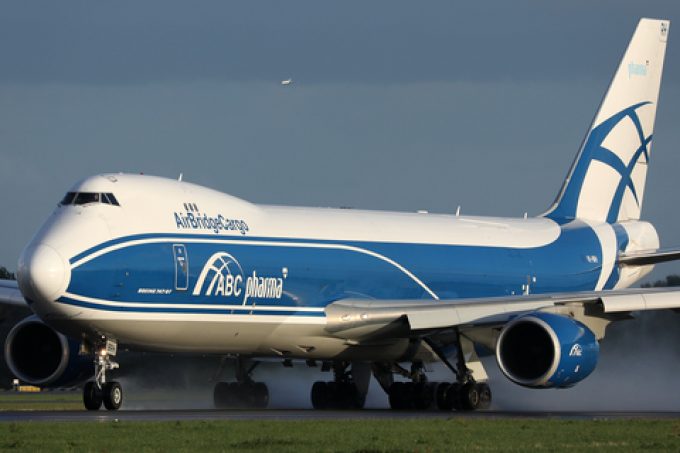 Russia's Volga-Dnepr Group claims its operations have not been affected by the invasion of Ukraine and resulting bans, and it is continuing cargo flights.
The group, which comprises Volga-Dnepr Airlines, AirBridgeCargo and Atran Airlines, said this morning: "We maintain our business as usual, and the company is set to provide uninterrupted services and offer integrated logistics solutions for its customers worldwide."
Noting that it does not accept military goods for export, transit and import, it added that it was "monitoring the situation".
However, the situation is becoming increasingly complex – and ill-defined.
Yesterday the UK issued a ban on Russian airlines. Transport secretary Grant Shapps said: "I've signed restrictions prohibiting all scheduled Russian airlines from entering UK airspace."
A spokesperson for the Department for Transport told The Loadstar: "The UK's actions were a legitimate and proportionate response to Russia's dangerous and unlawful aggression towards Ukraine and its failure to comply with its wider international obligations."
It said that the UK airspace NOTAM, implemented at midnight last night, means "no aircraft on a scheduled service, which is owned, chartered or operated by a person connected to Russia or that is registered with Russia, can fly in UK airspace. This includes Aeroflot."
There was no definition for the term "connected to Russia".
Volga-Dnepr declined to comment further.
Russia has retaliated with a ban on UK airlines and "any aircraft owned, leased or operated by individuals associated with the UK".
And the DfT was unable to define "associated with the UK" – a potentially wide-ranging term, which will put a spotlight onto the complex web of aviation companies with ties to both the UK and Russia.
Volga-Dnepr's main shareholder also owns UK freighter operator Cargologicair.
The ban on Russian airspace has seen IAG and Virgin forced to add transit time to operations. One forwarder said the ban "could also have an impact on charter flights from China to Europe and the US, depending on their route and if they are registered in the UK".
Meanwhile, concerns that the world's only AN225, the Myria, had been damaged or destroyed during a battle for Hostomel Airport yesterday, appear unfounded, according to an Antonov pilot's social media post.
Hostomel, the factory airport for Antonov and home to its aircraft, is about an hour outside Kyiv and saw a fierce battle between Ukrainian and Russian forces, with images of fires triggering concern for the much-loved AN-225. Reports this morning indicate that Russian forces now control the airport.
There has been no official word from Antonov, which evacuated its employees from the airport, but has not been in contact with its European media agency.
However, a post from Antonov Airlines chief pilot Dmytro Antonov on Facebook yesterday indicated that the An-225 was not destroyed.
"Myria is whole," he wrote, although he added that the airport was "under Russian airborne forces".