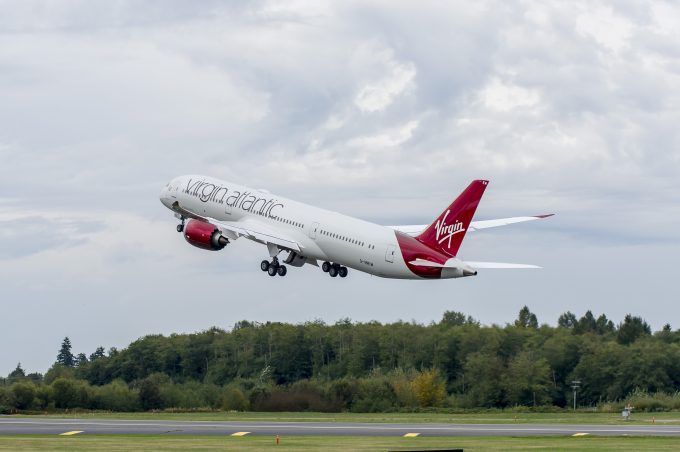 Virgin Atlantic Cargo has pledged further investment in the pharmaceutical sector, but won't consider IATA's CEIV certification unless it is demanded by customers.
The carrier has already more than doubled its share of the pharma market between the UK and North America since launching its cool chain product two years ago – it is a market set to grow by 7% a year up to 2020.
The carrier is currently obtaining a Wholesale Distribution Authority (WDA) licence, explained Darren Sherlock, manager, products & partnerships, a newly created role at the carrier.
"This demonstrates compliance with GDP guidelines… so we are not currently considering IATA CEIV in London.
"We may look at CEIV certification in the future for selected gateways that doesn't fall under the EU GDP guidelines, but this is a decision that will be driven by customer demand."
While many companies have embraced CEIV to improve standards and impress shippers, others are concerned that it is simply a marketing tool and not as relevant as GDP. However, a spokeswoman for IATA argued that it not only covered all GDP standards, but had additional ones too.
For Virgin, it is all about customer wishes, argued Mr Sherlock. "As a direct consequence of GDP, customers' supplier selection will be based almost entirely on risk, which they will assess on a lane-by-lane basis, so we have to be responsive to their requirements."
The CEIV certification process has been taken up by many airlines, airports, handlers and forwarders – some on a tradelane level across companies, others individually at their hub.
Mr Sherlock said: "We feel it's up to the customer to assess the level of risk involved, and we can help them to do this by being clear about the levels of training, processes and infrastructure at any given gateway. Customers will have a different tolerance to risk based on the type of product they are moving, so it seems sensible to let them decide if a lane is suitable for their needs."
Customers' main requirements, he added, were "compliance, consistency and communication".
He said: "Shippers must be able to demonstrate that pharmaceutical shipments have been transported and stored under conditions that protect the safety and efficacy of their product. So when they give us their cargo, they trust us with their reputation."
General cargo rates are currently under severe pressure, and airlines have raced to put out a strong pharma product, recognising better yields than in other sectors. But the result is that it is a very competitive market, and likely to get more so.
According to a report by consultancy Beroe, in 2013 85% of pharma goods were sent by air, while 5% went by ocean. But this year it is expected to be 65% flown, and 25% by sea – although that doesn't account for an overall growth in volumes.
The pharma sector also requires investment and training, Mr Sherlock explained.
"The number of pharma services available in the market would indicate that yields are better for these products than for some other traditional cargoes, but this is an increasingly competitive part of the market and one that also requires a good level of investment in processes, training, infrastructure, equipment leases, etc. We know we have to be competitive, but we also need to achieve the right return on our investment to justify the costs of delivering a compliant service," he said.
Customers also required simplicity. "We're transparent about what we can and cannot offer," he added. "Our simple product range means we can also provide customers with a high degree of flexibility."
Virgin has a 27% share of cargo capacity on transatlantic routes, which is a strong pharma tradelane. Mr Sherlock said the best-performing pharma lanes were London to Atlanta, New York and San Francisco, and that the carrier had regular pharma traffic on routes from Delhi and Shanghai.
The Virgin Cool Chain product offers passive shipments in the 15-25°C and 2-8°C ranges, based on its Just Ride and Must Ride services. The latter offers priority access to capacity, and a 100% money-back guarantee. It also offers customers both CSafe and Envirotainer active containers.