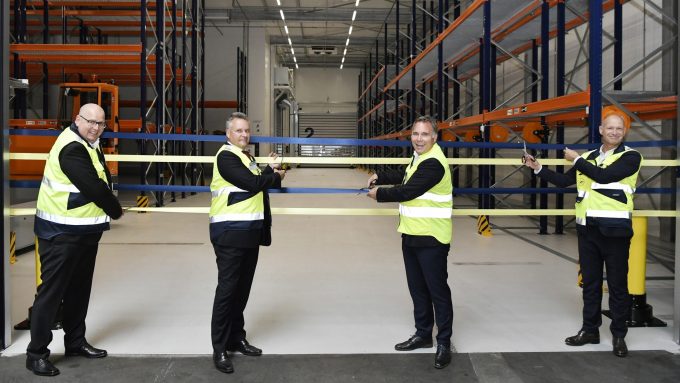 Lufthansa Cargo has "massively expanded" its cold chain footprint with new pharma facilities in Munich and Chicago, as airfreight turns its eye towards vaccine distribution.
The 1,000sq metre pharma hub at Munich Airport has capacity for 96 pallets and loose cargo, with storage available under three different temperature ranges.
And its 750sq metre facility at Chicago O'Hare has space on several levels for up to 54 pallets and 102 cool containers.
Lufthansa said IATA CEIV certification was planned for the autumn, with it becoming the first such certification achieved by the aviation association at Munich Airport.
Harald Gloy, Lufthansa Cargo board member for operations said: "At Munich we have created state-of-the-art infrastructure for temperature-sensitive freight that will guarantee our customers even higher transport quality.
"Particularly in the context of the corona pandemic, the relevance of stable supply chains and fast transport of medicines or vaccines has once again been demonstrated."
Indeed, airlines, forwarders and industry organisations have been positioning themselves to grab 'a slice of the pie' from a Covid-19 vaccine – dubbed the "biggest product launch in history".
But there is some debate over how prepared the industry is for such a potentially massive cold chain logistics operation, and whether it could disrupt the general cargo market the same way as the sudden spike in demand for PPE.
Chaminda Gunasekera, senior director airfreight at Seko Logistics, said the complexities of vaccine transport wouldn't simply lie with providing enough freighter capacity, for example.
"The whole supply chain needs to work in sequence to make sure the vaccine shipments go from a laboratory to medical centre," he explained. "In between is where we [as forwarders] come into action. Most vaccines need to maintain two-to-eight degrees celsius. If that fluctuates, the potency of the vaccine is gone."
Rickard Ingvarsson, CEO Asia and global head of airfreight at Scan Global Logistics, agreed a Covid-19 vaccine could put pressure on supply chains, but there was no need to panic, he added.
"There's a lot of uncertainties, but we will overcome this tsunami of demand. It's not that all countries will immediately jump to source the first batch of vaccines, nor second or third, so it will be a gradual, phased process."
However, there could also be supply chain challenges unrelated to transportation, according to Jeffrey Miller, managing principal at BTV Advisors.
"The greater challenges will be in managing the complex additional requirements of cold chain authentication, custody control and anti-counterfeiting," he said.