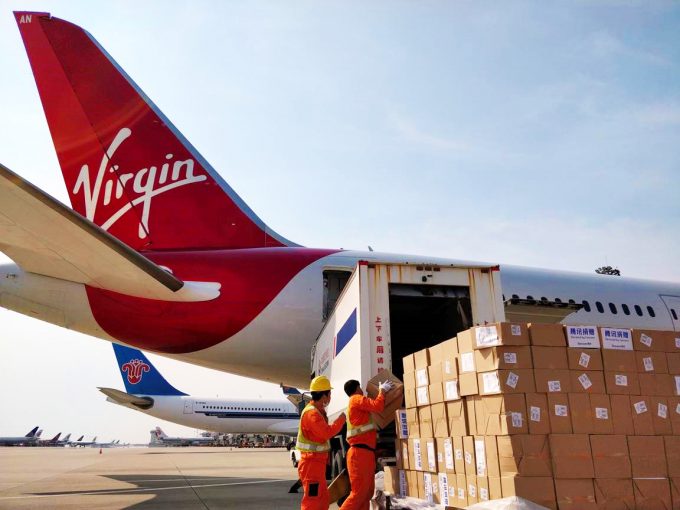 PRESS RELEASE
27 July 2022: Virgin Atlantic Cargo has extended its long-standing partnership with Airbase GSE in a new five-year contract, continuing the successful operation of ULD Cargo. The partnership will include ULD management systems, procurement planning and digitalization, as well as assist in creating a sustainable future with environmental management systems.
As Virgin Atlantic Cargo continues to strive toward a greener cargo operation, the partnership extension will see Airbase GSE support the airline's move toward its 2050 sustainability target, by recycling all Virgin Atlantic cargo nets, saving 200 tonnes in landfill waste.
Additionally, Virgin Atlantic Cargo has committed to using metal units, which took effect as of 1st July 2022. All units purchased on behalf of the airline will be aluminium, which is a recyclable material.
The new agreement follows Virgin Atlantic Cargo's record 2021 performance, where it achieved a revenue of £448m, up more than 200% on 2019 and up 40% on 2020, as the carrier continues to support vital supply chains across the globe.
Lee Connolly, Manager, ULD Control at Virgin Atlantic Cargo commented: "This deal not only enhances our already strong relationship with Airbase, it moves us a step closer to our 2050 sustainability target by saving landfill waste and committing to metal units exclusively. I look forward to the next 5 years, having no doubt that Airbase will keep up their high levels of service and continue to deliver."
Nick Payne, CEO, Airbase GSE, added: "I'm delighted that Virgin have decided to maintain our working partnership within ULD Cargo for a further 5 years. The relationship has gone from strength to strength, and our team will be focusing on ULD management systems procurement planning and digitalization. We are also very excited about building a more sustainable future with environmental management systems."