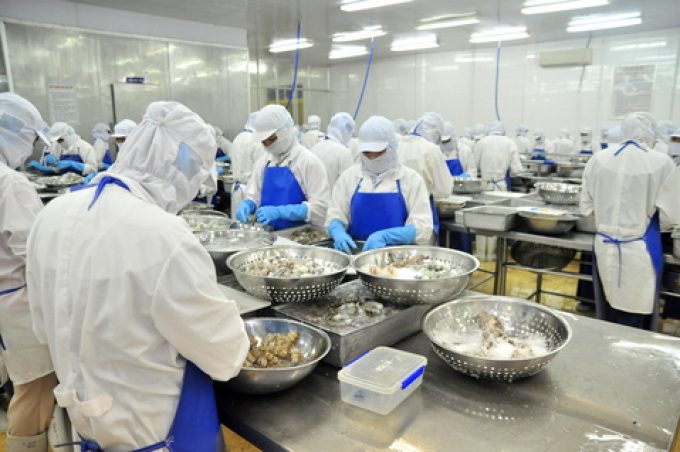 Ripples from the coronavirus outbreak have put a dent in Vietnam's exports, with local forwarders warning of further trade and manufacturing disruption.
Vietnam's key border crossings with China are closed until the end of the month, disrupting cross-border trucking, and all passenger flights to mainland China have been suspended.
Walter Binh, operations manager at Haiphong-based T&M Forwarding said delivery and customs clearance times were taking longer due to "strict medical quarantine" at border points, which had impacted bilateral trade.
"Fresh fruit and vegetables will have suffered the most damage, because they cannot be preserved for long, while long-term closure of the border will have spillover effects on domestic agricultural and fishery production," Mr Binh noted. Local media reports numerous instances of rotting fruit at the Chinese border this week.
China is Vietnam's largest trading partner, representing 20% of the country's imports and exports by value. It imports a third of Vietnam's agricultural production.
Vietnam's January exports were down by 14.3%, year on year, with the Ministry of Industry and Trade reportedly citing coronavirus as a key factor.
For example, while Vietnam is a major garment and footwear exporter, large quantities of raw materials for production are imported from China. In other industries, around 50% of components required originate in China, according to Mr Binh. He said the disruption to sourcing would impact domestic manufacturing, and therefore exports.
Furthermore, as well as the transport restrictions in China, strict immigration controls mean a shortage of workers at Vietnamese factories, too.
"FDI enterprises from China often employ large numbers of Chinese workers and experts, so restrictions on entry and exit between the two countries will lead to a shortage of workers to operate the factories, greatly affecting production flow," noted Mr Binh.
"The coronavirus has had a comprehensive impact on all aspects of the economy, including health, transport, tourism, agriculture, commerce and logistics."