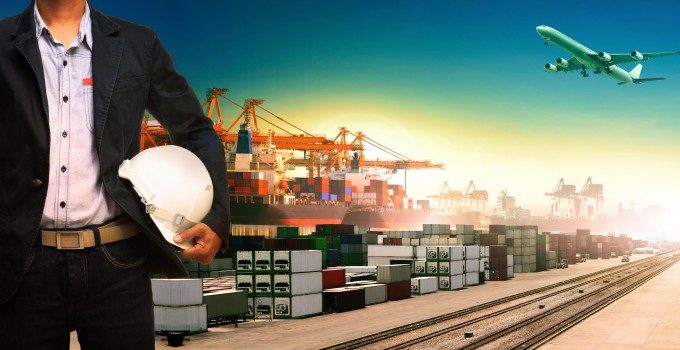 Vietjet Air Cargo, the freight 'affiliate' of the low-cost carrier launched last week, is to invest in B737 freighters and A330-200Fs in its quest to become a major cargo carrier in the region. It is also seeking an airline partnership for long haul routes.
Talking to The Loadstar, Do Xuan Quang, CEO, said the carrier had major plans to capitalise on the growth of Vietnamese air cargo.
"Vietjet Air Cargo is now handling all passenger belly capacity. At the end of 2014, our fleet will be 20 A320s, and will reach to 30 A320s in 2015, and to 40 in 2016. We will be expanding our global network, and planning to operate freighter feeders with B737-300/400Fs, as well as mid-range A330-200Fs in the Asia region," he said.
New aircraft will be wet-leased in the first year and dry-leased in the second, said Mr Quang. "After that, Vietjet Air will purchase new aircraft for its sustainable development in the future.
"The Vietnamese airfreight market is very good at the moment for freighter operations. There are 40 freighters, 747-400Fs and A330-200Fs, operating weekly just in the Hanoi market."
Vietnam is fast becoming an attractive air cargo destination. According to figures recently released by Seabury, it enjoyed 19.1% growth between January and August this year, rising to 23,000 tons. Last year it saw growth of 11.5%. Both fashion and hi-tech exports have propelled the figures upwards, with both sectors seeing doubl-digit growth. Hi-tech boasted a 49.3% rise in volumes between 2010 and 2013.
The one negative change, said Seabury, is that salmon no longer transits Vietnam on its way from the Americas to Hong Kong and China.
Vietjet Cargo, which, as far as The Loadstar can tell, would become the only low-cost carrier to invest in freighters, is looking for partnerships to boost volumes.
"We will have co-operations with other carriers to explore business opportunities in long haul destinations," said Mr Quang. "Vietjet Air Cargo was founded at this time with the aim of meeting increasing market demand."
The carrier currently operates domestically as well as to Thailand, Korea, Taiwan and Cambodia.
Vietnam has become the leading south-east Asian exporter to the US, with 19% growth expected this year, while total exports rose 13.4% to October. Air freight capacity is sought by hi-tech companies including Samsung, Suwon, LG Electronics, and Apple supplier Wintek.
Samsung is to operate its own terminal in Hanoi from the end of next year, according to the Civil Aviation Authority – and is also said to be close to receiving a licence to invest $3bn in a second smartphone factory north of Hanoi.
Meanwhile, DHL opened a $10m logistics facility at Ho Chi Minh Airport and other airlines are increasing freight services in the region. But in August this year, IATA called on Vietnam to boost its infrastructure. The country came just 82nd in the WEF's infrastructure index, and sixth out of ten Asean nations. It also has yet to ratify MC99, which would allow carriers to use e-AWBs.
AirAsia had announced it would take a 30% stake in the carrier, but failed to obtain government approval.