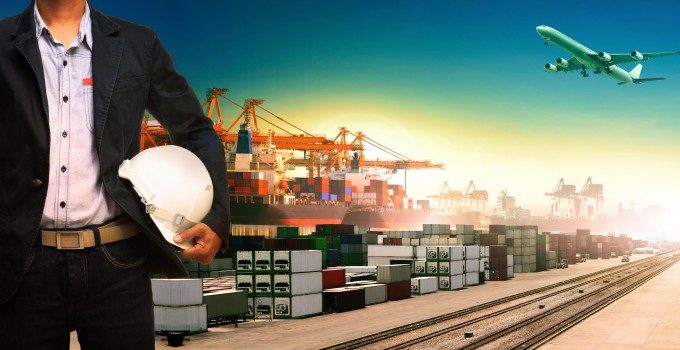 Containership non-operating owners (NOOs) have locked-in ocean carriers for long-period charters at vastly inflated daily hire rates, with the longest reported contract extending to 2039.
Shipping lines are taking on millions of dollars in forward charter commitments on vessels well beyond the delivery dates of large swathes of newbuild tonnage that will hit the seas in 2023.
A survey of the four publicly-listed NOOs by Alphaliner reveals expiring charters will now peak in 2024 – two years later than a similar analysis by the consultant a year ago.
The companies – Seaspan, Costamare, Danaos and Global Ship Lease (GSL), with a combined tonnage of approximately 2.4m teu, – control around 19% of the NOO market.
"The NOOs' ability to impose multi-year contracts on carriers hungry for tonnage in the market boom has stretched out the forward book of the companies," said Alphaliner.
It said only around a third of the fleets of Costamare and Seaspan had charters expiring before 2025, while some 50% of rival Danaos will see charters run out from 2024 onwards.
Moreover, the NOOs are able to renew charters well ahead of their expiry dates, owing to intense competition for open tonnage.
Carriers are prepared to forward fix virtually any size, even if a ship is not available for 12 months or longer, as they look to maintain or grow their market share against a background of acute port congestion that is idling 10% or more of their fleets.
However, the lines are very much on the back foot when it comes to the charter party negotiations with shipowners and, as a consequence, are being obliged to agree huge hire increases.
Alphaliner gives the example of Costamare's charter extension of its 9,469 teu Cosco Ningbo with the Chinese state-owned carrier, which it has on lease until July 2022 at $30,900 a day. That has been renewed for a further three years at an eye-watering 135% increase, to $72,700 a day.
And there are numerous other instances of extended or new charters fixed at hugely increased rates, including between members of the same liner alliance. For example, at the end of July, Maersk took over the GSL-owned 6.840 teu GSL Nicoletta from 2M partner MSC, paying $35,750 a day for a three-year charter, while MSC had been paying $13,500 a day.
GSL acquired the 19-year-old vessel (ex NYK Libra) for $13.5m in November 2019 and, according to vesselsvalue.com, it now has a market valuation of $68m. GSL will receive some $39m in charter hire payments from Maersk.
Meanwhile, Alphaliner reports that the large and mid-sized containership charter market remains 'sold out', with the few forward fixtures that have been agreed at rates "below last done" merely an adjustment from the astronomical highs.
It said it did not believe there was a risk of a massive correction in the charter market and that the outlook remained very strong.
"Persistent congestion issues around the globe and an expected rise in cargo volumes ahead of an early lunar new year should keep demand for container tonnage healthy," added the consultant.