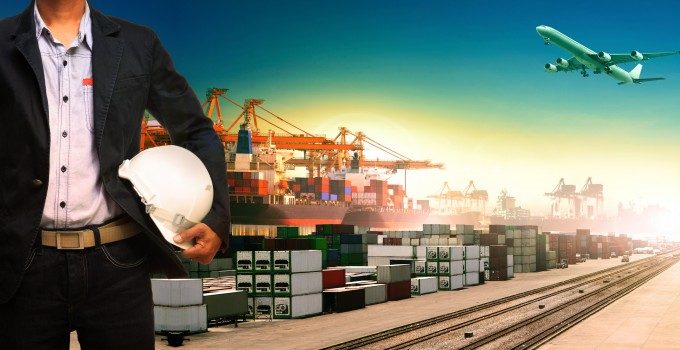 US importers trying to bring in goods in time for Christmas shopping will have to air freight shipments out of Asia if they are not already loaded on an eastbound transpacific vessel.
The reason is the worsening congestion in west coast container ports.
Such is the backlog of containers that have built up at ports up and down the coast – particularly at the key Los Angeles-Long Beach gateway– that it can take several weeks for a box to pass through terminals once it is unloaded from a vessel, according to leading US logistics provider UTi Worldwide.
Executive vice-president of operations Ed Feitzinger told The Loadstar: "The time from vessel arrival to [getting the] container on wheels – local dray or rail – is as long as three weeks. Terminals are stacking containers anywhere there is space.  It is very unsystematic and chaotic.
"The result is that you could have two containers off the same vessel and one may become available in four days, while the other may be buried in a pile in a closed area and not available for two-to-three weeks," he said, adding that it was "difficult to try to measure an average dwell time under the current conditions".
With such uncertainty at the terminals, and with vessel, truck and intermodal operations all affected as well, Mr Feitziner said that any shipper whose cargo was on a Chinese dockside and hoped it would hit US shops before Christmas, was likely to be disappointed.
"The typical transit from China base ports to US west coast ports is 14-17 days. Factoring-in time from 'on wheels' to 'on the store shelf', we would conclude that if the cargo is not already on a vessel, it's unlikely to make it on the store shelf in time for Christmas shopping season," he said.
It is partly in response to this crunch that UTi has chartered two 747 freighters to help customers overcome the peak, with the first due to depart Shanghai on 24 November and the second on 1 December. Both will fly to Chicago.
"Our charter service offers shippers an alternative to having their freight sit on a dock and miss this important selling season, or be forced to shut down a factory for want of parts," he added.
In terms of volume, a 747 is able to carry around the same as two 40ft containers, although in terms of weight, its payload of 100 tonnes is double.
As previously reported in The Loadstar, air charter rates between China and the US have in some cases doubled over the last few months as demand as risen, and Mr Feitzinger said there were some other supply chain solutions available to shippers, although they were far from ideal.
"Options we have offered clients is longer transit times using alternate routings over the Middle East and Europe. We were flowing a fair amount of cargo over Europe and the Middle East, though it resulted in longer transit times and more fuel cost than a direct Asia-US routing.
"This is causing additional demand on the normal peak season volumes flying from Asia-Pacific air cargo gateways to Europe.
"Lastly, we have offered clients the ability to procure express service options that provide guaranteed uplift on direct routings, versus the risk of a connecting service through a carrier's congested hub," he said.