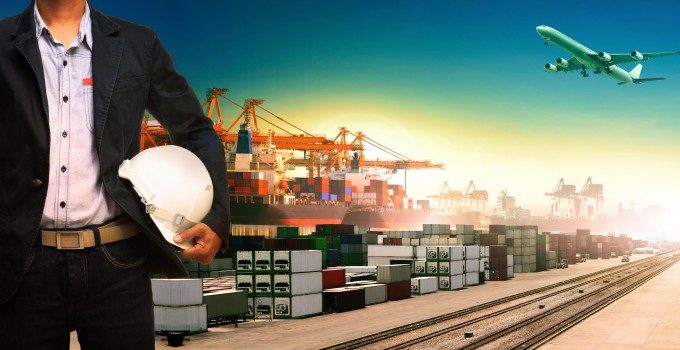 Costs for chartering a freighter to fly from China to the US have skyrocketed, with as much as a 100% rise in rates over the last few months.
While November lease rates for a round trip might rise, normally, to about $400,000 for a 747F, from $300,000 earlier in the year, one air cargo source familiar with the matter told The Loadstar this month prices have been "exceptionally strong, touching $600,000 in a few cases".
UTi announced last week that it was scheduling 747 charters to Chicago from Shanghai to help shippers beat the congestion at US west coast ports in advance of the holiday season.
Shipping line prices have also increased, with many carriers implementing congestion surcharges, which come into effect today, of up to $1,000 per teu – a significant hike when the spot rate for a Shanghai-US west coast container is currently about $2,000 per teu.
MSC, which filed its congestion surcharge notice as early as May, issued an advisory stating: "This action is due to the labour-related disruption on the US west coast ports that has caused significant delays at this time, not only with our vessels, but with terminal operations and intermodal processes. For this reason, MSC is absorbing significant costs to ourselves, obliging us to charge $800 per 20ft, $1,000 per 40ft and $1,125 /40ft high-cube in order to recover our losses."
Yang Ming said it too had "absorbed significant additional costs and expenses" brought on by the congestion, and from today would add surcharges ranging from $800 to $1,266 to any US west coast or Canadian gateway port.
The growing congestion problem has led to shippers, in particular in the garment and hi-tech industries, seeking air charters instead.
"This November, charter rates have been north of $500,000, and the market for early December is tight," said one air charter source.
"Nearly all of this general cargo was sea-to-air conversions, in order to get goods into the stores before US Thanksgiving."
It is thought, however, that some forwarders have lost out by chartering freighters for their customers who did not want to pay the higher lease rates.
While some media have reported that the west coast congestion could continue until February's Chinese New Year, December demand for freighters is being led by the integrators and is not necessarily related to the west coast port problem.
"Early December will continue to be tight, but this is different business to what is being flown now. There is not so much sea-to-air conversion," said one source.
DHL is thought to be "snapping up capacity" for December, while one source indicated that FedEx had wet-leased two 747Fs from Atlas Air and two from Kalitta.
The demand has also had a slight knock-on effect in other markets, with a tightening of capacity expected at the end of November between China and South America, and there are even some indications that China-Europe is beginning to pick up – although one loss-making cargo airline is rumoured to be bucking the money-making trend, offering below-market rates for the fourth quarter.
Meanwhile, White House officials have met with shipping trade groups in an attempt to find a resolution to the US west coast port issues.