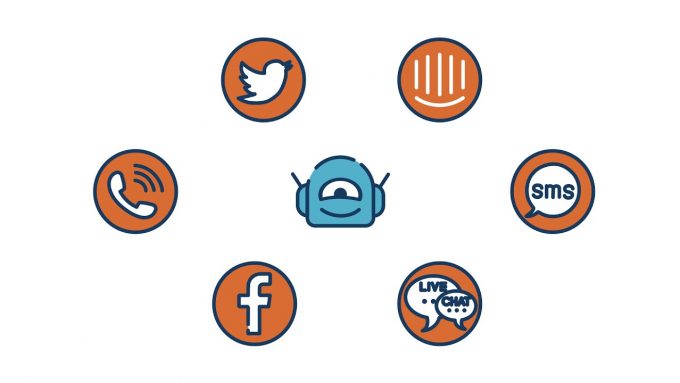 A US start-up is bringing 'robotic process automation' (RPA) to the logistics arena, to speed up repetitive processes and customer interaction to free employees for other tasks.
Fledgling technology company RPA Labs wants to harness the nascent technology to facilitate processes in logistics and officially entered the arena today, after a year developing its software bots.
Matt Motsick, co-founder and CEO of the San Jose-based firm, described RPA technology as a cousin to artificial intelligence, combining that with with machine learning, natural language processing and data management to automate processes.
"Robotic process automation has already taken root in other industries, like financial services," he explained.
"It's a perfect time for RPA to disrupt the logistics industry, given the amount of paperwork, documentation and around-the-clock customer interaction that global transport requires."
Mr Motsick has a track record of involvement with the logistics industry. He co-founded freight management software provider Catapult International in 2007, which was acquired by Mercator eight years later.
His partner and chief technology officer, Suraj Menon, has designed software for the likes of PayPal and Allcargo Logistics and holds multiple patents.
RPA Labs' offering will combine in-house processes with customer interaction. It aligns with a transport operator's ERP, CMS or accounting software to perform tasks ranging from data input to providing quotes, tracking shipments, e-mail response and handling common customer requests.
It reads documents and replicates fields into a database, processes invoices into the accounting system, validates and corrects free-form data entry into websites, verifies proof of delivery and uploads documents into legacy ERP systems.
It also consolidates social media and chat accounts into one automated system and integrates common customer requests into chat automation.
At the core of the system is an extensive library of logistics terms, which is accessed both for data management and customer interaction purposes.
According to RPA, about 80% of all customer enquiries can be handled by the system.  For example, if a customer asks for a quote for a shipment from New York to Hong Kong, RPA will ask which mode of transport is required.
Issues beyond the scope of the bots are automatically referred to the company's command centre to deal with. This turns customer service into exception management and frees employees to perform other tasks.
"This can shift the mindset of a logistics company from being an 80% operation-heavy company to a 20% operation-heavy company with more focus on customer interaction," Mr Motsick said.
According to him, about 90% of requests for normal business ad hoc quotes are sent via e-mail. Usually, and depending on its set-up, a transport company may take up to two days to process this and send a reply. RPA's bots deliver a response within 30 seconds.
Integrating RPA's solution is system-agnostic; it can be implemented with any internal system, as it sits on top of it, Mr Motsick said.
He reckons carriers are likely the greatest beneficiaries of RPA Labs' bots, but he also sees benefits for forwarders and 3PLs. The start-up's first customer is 5 String Solutions, a network of over 100 final-mile carriers in the US.