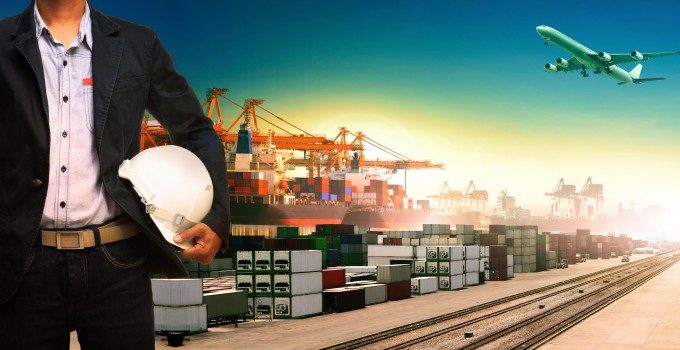 US container import volumes continued to surge over the summer, ahead of more tariff hikes on consumer goods. 
New data released yesterday by Global Port Tracker shows "imports at the nation's major retail container ports reached unusually high numbers just before new tariffs on goods from China took effect 1 September, and are expected to surge again before another round of tariffs takes effect in December".
"Retailers are still trying to minimise the impact of the trade war on consumers by bringing in as much merchandise as they can before each new round of tariffs takes effect and drives up prices," said Jonathan Gold, vice president for supply chain and customs policy at the US National Retail Federation (NRF) 
"That's the pattern we've seen over the past year, but we're very quickly going to be at the point where virtually all consumer goods will be subject to these taxes on American families," he added.  
The US applied a new set of 15% tariffs on a wide range of Chinese consumer goods from China at the beginning of September and are scheduled to extend to additional goods on 15 December, covering a total of about $300bn in imports.  
In addition, 25% tariffs on $250bn worth of imports imposed over the past year will increase to 30% on 1 October. 
The US retailers' response appears to be reflected in port import volumes: the total for August was estimated at 1.93m teu, an increase of 1.8% year on year; while September and October volumes are forecast to be down 0.7% and 5.5% respectively, according to the NRF's Global Port Tracker. 
But the tracker forecasts November imports at 1.97m teu, representing an 8.8% year-on-year increase, as retailers look to beat the 15 December deadline, followed by a 9.8% drop in December itself to 1.77m teu. 
The 2019 full-year import volumes are thus predicted to climb to 21.9m teu, a 0.7% increase over 2018's 21.8m teu. 
It is also clear that retailers are drastically rethinking their sourcing strategies. US apparel retailer Urban Outfitters recently explained that it had relocated some 20% of its production away from China. The recent tariff increases, as well as those due on 15 December, hit the fashion and footwear sectors particularly hard.  
Some 92% of apparel and 53% of footwear products produced in China are now covered by tariffs.