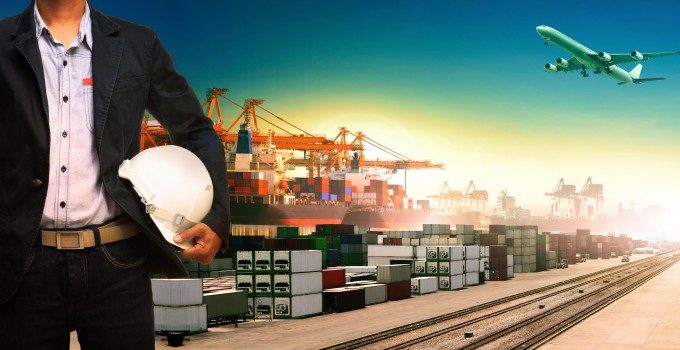 Yesterday's full year results for 2012 from US railfreight company CSX have highlighted the fact that despite the unsteady recovery in the US economy, its intermodal industry remains in rude health.
But that does not mean that North American rail companies are in the clear, as their traditional business of hauling bulk coal shipments is in drastic decline due to a number of factors – the reduction in exports due to weakening international demand as a result of lower consumer demand; and secondly the emergence of shale gas as a cheaper and cleaner source of fuel.
CSX's latest quarterly and full-year financial results reflect these dynamics. The company's chief financial officer Fredrik Eliasson told analysts that over the course of the year the company had lost more than $500m in coal shipment revenues, but had more than made up for that in increased merchandise – engineering equipment and automotive – volumes, as project cargoes on the back of the shale gas revolution were strong, and intermodal volumes continued to gain market share from trucks.
The American Association of Railroads' (AAR) year-end report for the sector concluded that had it not been for two key factors – the seven-day port strike at Los Angeles and Long Beach, and Hurricane Sandy – which severely disrupted operations, 2012 would have been a record year for intermodal shipments, comprising both container and trailer units, beating 2006.
According to the AAR, US railfreight firms carried 12,267,336 intermodal units, a 3.2% increase over 2011 and just 0.1%, or 14,885 units, off 2006.
"A new record almost certainly would have been set in 2012 if not for the strike by harbour clerks at the Ports of Los Angeles and Long Beach beginning in late November, and/or Hurricane Sandy, which severely disrupted rail and port operations on the East Coast beginning in late October," the AAR wrote.
Indeed, if it was counting just containers, the organisation said that 2012 would "easily" have been a record year, as the proportion of containers as intermodal shipments has steadily been rising. In 1990 containers made up just 44% of intermodal volumes, while last year they accounted for 87% of total intermodal volumes.
"Generally speaking, it is much more cost effective to move rail intermodal shipments in containers than in trailers, largely because containers can be double-stacked and are easier to load onto and take off of a railroad flat car than trailers are," it said.
The broader driver behind the continued growth in intermodal was that it was winning market share from road, said CSX executive VP for sales and marketing Clarence Gooden. "Domestic intermodal shipments for the fourth quarter were up 2%, despite Sandy, due to road to rail conversion, and we are excited by our highway-to-rail initiative, which will be a key driver for CSX – there are nine million truckload opportunities out there," he said.
Chief executive Michael Ward said that growth in intermodal volumes in the final quarter would have been have been 4% had it not been for Sandy, which he said impacted shipments out of New York and New Jersey for two weeks.
And he added that winning market share from trucks was not based on rates. "We will not sacrifice price for a short-term gain in market share," he said, and forecast that the company would see some 5% growth in intermodal volumes this year, and has a $2.3bn investment plan for this year into infrastructure and fleet upgrades.
Financial results for other North American railfreight carriers show an industry-wide trend underway. CSX's east coast competitor, Norfolk Southern, reported broadly similar trends, while Canadian National reported fourth quarter revenues up 7% year-on-year and full year revenues up 10%. It too is investing, with three new inland terminals opening this year, as well as a new reefer service between Canada and the US, and another reefer service between the US and international markets through the west coast container port of Prince Rupert.
It has also won new customers. APL became a customer last year and Japanese shipping line MOL will begin putting volumes on its services out of the port of Vancouver later this month, while a "large-name" US retailer is also putting new volumes its way after deciding to open a series of stores in Canada.
Chief marketing officer Jean-Jacques Ruest commented: "I would say, by and large, it's been organic growth… it's coming from truck."
In the southern part of North America, Kansas City Southern, which has extensive intermodal operations between Mexico and the US, as well as US domestic traffic, saw total intermodal volumes and revenues grow by 14% and 22% respectively in 2012. Cross-border Mexico-US traffic in the fourth quarter was up 74%, with revenues up 70%, and over the course of the year this traffic was up by 88% to reach 49,000 units.
These more than mitigated the weaknesses in its bulk volumes, which mainly comprise grain cargoes that dropped sharply due to the crippling drought in the US Midwest.
While container growth is high, coming from a small base, the Kansas City experience shows just how strong the intermodal offering can be to US shippers. One of its key gateways in Mexico is the west coast port of Lazaro Cardenas, where last year APM Terminals was awarded a concession by the port authority to build a 2.5m teu terminal, while incumbent terminal operator Hutchison plans to have five more gantry cranes installed at its terminal by the end of the second quarter.
Over the course of 2012, KCS saw volumes out of the port rise by 12%, and executive VP of sales and marketing Pat Ottensmeyer said: "A number of our ocean carrier customers have told us that they expect to see double digit growth in volumes in 2013."
More results will be along in due course from Union Pacific and Canadian Pacific – the one remaining Class I railroad, Burlington Northern Santa Fe, does not publicly release figures since it was acquired by Warren Buffet's Berkshire Hathaway group, (a vote of confidence in the sector by itself) – and one expect similar narratives: come hell or high water, railfreight in North America is in a stronger position than ever.