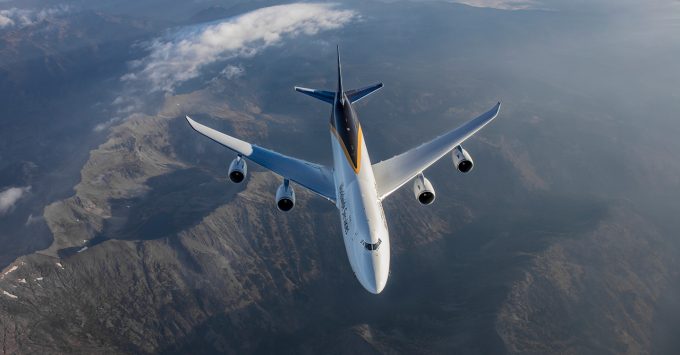 SINGAPORE, March 3, 2023 ­– UPS (NYSE: UPS) has expanded its operations hub at Changi Airport in a move that will almost double the amount of packages the facility can process each day.
The expansion, which sees the overall size of the UPS hub increase by 25%, allows the company to processes 40% more import packages, while also speeding up delivery times to almost 5,000 additional postal codes across the country. Export processing capacity meanwhile is boosted by 45%, enabling extended pick-up cut-off times for all export services. This gives businesses time to fulfil more orders on a daily basis.
And in the latest enhancement to UPS's global healthcare cold chain, advanced frozen and cold storage solutions have been installed at the hub to allow temperature-sensitive healthcare shipments to be safely stored onsite.
"Due in part to the impact and ongoing legacy of the pandemic, we've seen a significant increase in demand for e-commerce and complex healthcare shipments in recent years, a trend we expect to continue for some time," said Chika Imakita, managing director UPS Singapore.
"The expansion of our hub at Changi Airport gives businesses faster and more flexible access to customers and suppliers across the globe while at the same time affording them the luxury of being able to plan their growth for the long term."
Thanks to the increase in import processing capacity, more customers can expect to receive their packages several hours earlier, by noon or 2:00 p.m. The increase in export processing capacity extends the pick-up cut-off time for all shipments by one hour.
The expanded space also features refrigerators and freezers that can maintain temperatures between -20 to 25 degrees Celsius to facilitate the temporary storage of shipments being transported via UPS's global end-to-end cold chain. These will complement UPS's latest healthcare innovation, UPS Premier, the company's highly specialised, best-in-class shipping service for time-sensitive, temperature-sensitive, and patient-critical products. UPS Premier was launched in Singapore at the end of 2022.
"As we saw from our delivery of Covid-19 vaccines, critical healthcare deliveries often need to be kept in very precise conditions, not just while they're being transported, but also while they're waiting to be transported – for the patient at the end of the delivery, this can literally be the difference between life and death," added Imakita.
"Moving forward, Singapore will continue its role as a key part of our Asia Pacific operations. It connects our customers across Southeast Asia and Australasia with our global network, allowing for as soon as next-day delivery to destinations worldwide, including across Asia, Europe and the U.S."
The move positions UPS to meet the growing demands of a digitally-driven market, with e-commerce in Singapore expected to reach S$19.6 billion by 2027 according to a recent survey by Meta and Bain & Company.