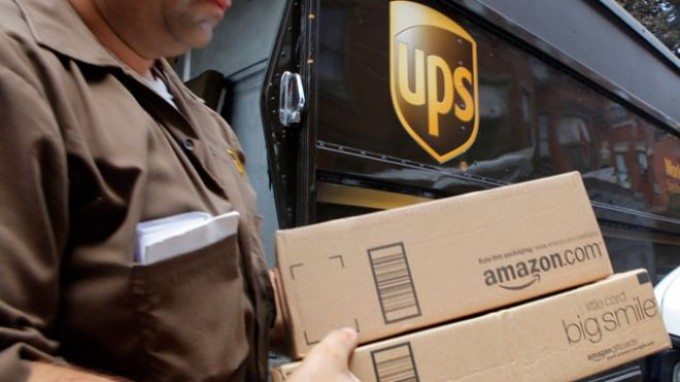 Shippers celebrating the demise of peak residential delivery charges or the prospect of moderate parcel rate increases in 2020 had better take a second look: the devil is in the details.
Both UPS and FedEx announced they would not levy a residential delivery surcharge during the peak season – not a huge surprise, given that UPS had been the only major parcel carrier in the US to do so in 2018. FedEx did not charge extra for peak residential deliveries in 2017 and 2018.
However, the two US integrators are making up for this in other ways.
To begin with, their peak season charges have more lasting bite this year. UPS's peak surcharge kicked in on 1 October and remains in place until 4 January. A year ago it was only in place between 18 November and 22 December, which means the peak season has been stretched from five to 14 weeks.
"UPS levies a peak season surcharge for the entire fourth quarter," said John Haber, chief executive of Spend Management Experts, a Georgia-based consultancy on logistics costs.
US domestic customers can send their shipment for a fraction of the total UPS charge if they use an LTL carrier instead, he added.
FedEx opted for a shorter window for peak surcharges. Shippers with oversize or unauthorised shipments have to pay extra between 21 October and 5 January, while traffic that requires additional handling faces a surcharge from 18 November to 5 January.
The surcharges have bite, to put it mildly. The respective levies for additional handling and oversize shipments are $4.10 and $37.50 respectively per package, while unauthorised parcels require an eye-watering $435 for US domestic and international ground shipments.
All three represent steep increases on a year ago, Spend Management Experts noted. The charge for additional handling is 28% higher, oversize is up 37.5% and shippers of unauthorised parcels have to fork out 290% more than in 2018.
A similar picture unfolds for 2020. FedEx is raising its average rates for express shipments by 4.9%, which applies to US domestic, export and import parcels. Its prices for FedEx Ground and Home Delivery services will also rise 4.9%.
When ancillary charges are factored in, the impact is considerably higher.
"The market is not happy. On the surcharge side the increases are more substantial," Mr Haber said, adding that the surcharge for packages sent to more rural locations would go up 28%.
For packages that need additional handling, shippers will have to pay a surcharge of $15, an increase of 11.1%. The oversize ground delivery surcharge also rises 11.1% to $100, while the oversize home delivery surcharge surges 33.3% to $120.
FedEx's's general rate increase for 2020 is in line with the pricing strategy of rival DHL, which is also raising rates on average by 4.9% from 1 January. According to DHL, this reflects the company's investment in network and infrastructure.
The US Postal Service (USPS) is aiming a bit higher. It intends to raise its prices for express products next year by 5.4% on average.
It remains to be seen how the USPS will approach incoming parcels from other jurisdictions, notably China, next summer. After the Universal Postal Union agreed to allow postal operators to raise their rates for domestic delivery of this traffic, the USPS is free to charge China Post as much as 70% of the US domestic rate from July 2020.
Mr Haber reckons this will raise the US postal agency's charges on parcel consolidators, bringing them closer to the rate levels of the integrators.