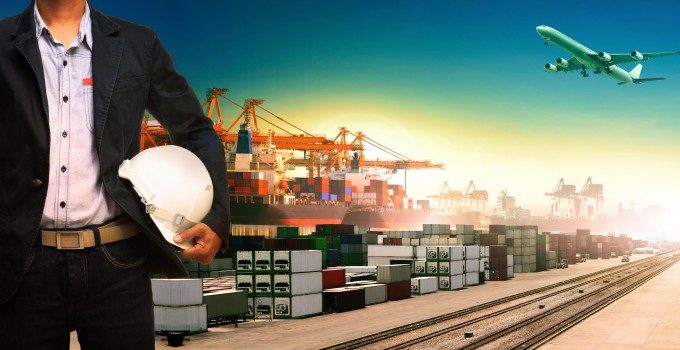 The air cargo industry and IATA need to act urgently to prevent further modal shift of pharmaceutical traffic to sea freight, on the basis of quality rather than price, according to forwarders and shippers.
Analysis by Seabury indicates that air freight's share of global pharmaceutical transport has plummeted from 17% in 2000 to just 11% today. The primary reason cited by shippers was that sea was more reliable than air, delegates at the Air Cargo Handling conference in Lisbon heard this week.
Marcel Fujike, Kuehne + Nagel's senior vice president for global air logistics products and services, said there was a lack of skills, training and standards throughout cool-chain logistics, with "no SOPs or working instructions in place overall".
Other problems were a lack of cooperation and communication throughout the logistics chain, including shippers, who were "very shy in sharing information too".
Vulnerable spots in the air transport chain included handling, loading, the tarmac phase, "which is considered the weakest link in the chain", and customs clearance.
In the meantime, said Mr Fujike, modal shift was already taking place "because sea freight is just more secure: you seal the reefer and off it goes. It is a very secure product, as long as you don't forget to plug it in."
This created an urgent challenge for air freight, he added. "We need a change, if you want to play a role in the future in pharma handling."
He said serious pharma logistics players only dealt with partners they had carefully audited and assessed, calling on airlines, handlers and airports to invest in infrastructure and equipment such as warehousing, temperature-controlled vehicles to cover the tarmac phase, and thermal blankets.
Nina Heinz, head of quality at DHL's Life ConEx life-sciences logistics business, acknowledged that there had been improvements from some players in the last 10 years, but said airlines were not doing enough to explain to shippers the differences between their general cargo and special products.
Mr Fujike said a lot of forwarders, carriers and airports claimed to provide services for pharmaceutical products, "but when you dig a bit deeper, you distinguish between those that have invested and those that have just jumped onto the bus".
He said the Cool Chain Association (CCA) was now calling for standards such as the pharmaceutical sector's Good Distribution Practice (GDP) to become embedded within cool-chain logistics, and for a wider culture of compliance.
"We need you, IATA, to spearhead the air cargo GDP standard development. It can only be you, and we are waiting for a long time already – way too long, and I don't know why it is not happening. My question to IATA and the carriers behind IATA is – are you really willing?"
Serious pharma logistics players such as Kuehne +Nagel and DHL had got "sick and tired of waiting" and made their own investments.
"But then you have various standards and systems out there and it is a nightmare for those that are inside the sandwich, the ground handler, who is forced to enforce various systems and procedures – and it is chaos…IATA is sleeping."
Des Vertannes, global head of cargo at IATA, acknowledged Mr Fujike's points, but said he faced a number of obstacles in trying to create standards that could be enforced. A big part of the problem was that after five years of economic stagnation, cargo was getting no investment.
"Airlines don't treat cargo with any degree of priority; there is no board recognition of what needs to be done at this time, whether it is the adoption of transformational projects like e-freight or whether we should be doing anything else in terms of investment in facilities; even upgrading IT platforms is a struggle for every airline today," he said.
"But I think that if we are serious, and if we start to see evidence of modal shift, and if the shippers believe that ocean freight is more reliable than the most expensive mode of transport, which is air cargo, then the call for action that you are relaying today applies to all of us."
He added that IATA's Cargo Operations Advisory Group (COAG), was recommending a programme of facility classification that would meet some of Mr Fujike's points.