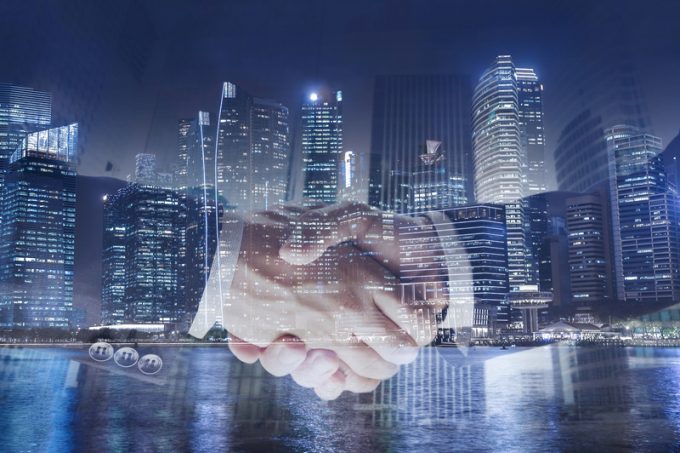 The UK's largest independent logistics provider, Uniserve, is set to "disrupt" the B2C market with the acquisition of a 50% stake in DG International, a tech forwarder.
DG International claims to be making gains in the B2C international parcel delivery market, with its Pro Carrier brand.
Pro Carrier's technology, and carrier-agnostic network, has helped it develop significant operations in the UK and China, where it processes hundreds of thousands of parcels every week for delivery across the globe. It is also opening operations across Europe.
Pro Carrier has contracts with multinational brands and claims its Brexit customs solutions and guaranteed delivery schedules are unique in the market, helping it deliver where others have stopped.
Iain Liddell, MD of Uniserve explained: "We have been trying to disrupt the B2C market for some time. Our investment and infrastructure can only accelerate the growth and scale of Pro Carrier and, with our backing, it will be a market leader.
"The Pro Carrier team is excellent and they have a huge amount of talent – equally important, they have massive ambition, which fits perfectly with Uniserve.
"Our continued investment shows our commitment to our global e-fulfilment operations and client base, many of which will see immediate benefits and cost savings on their B2C business."
In its latest accounts, DG shows turnover of £49.4m ($67.2m) for the year ending 31 December, up from £34.8m in 2019, with margins also rising, from 13% to 20%, in the same period.
Profit last year was £3.3m, following a loss of £4m a year earlier, and one financial observer said it was hard to work out a likely sale value, but it could be up to £25m, judging from these accounts.
But a source revealed that DG's turnover so far this year had already exceeded the whole of last year, and the business was on course to sail past £100m.
Uniserve Group turnover exceeded £1.2bn. Mr Liddell said it was focused on acquisitions across the UK and Europe to invest in more like-minded and strategically suited businesses to support all the group's services.
James Appleby, DG MD, said: "Our partnership with Uniserve provides clients of both businesses an unparalleled option of services at all levels with full global coverage. The scale of the infrastructure Uniserve brings within road, sea and air, as well as warehousing and customs brokerage facilities will ensure we are able to sustain our rapid growth and, importantly, deliver a strong peak performance for both our client bases."