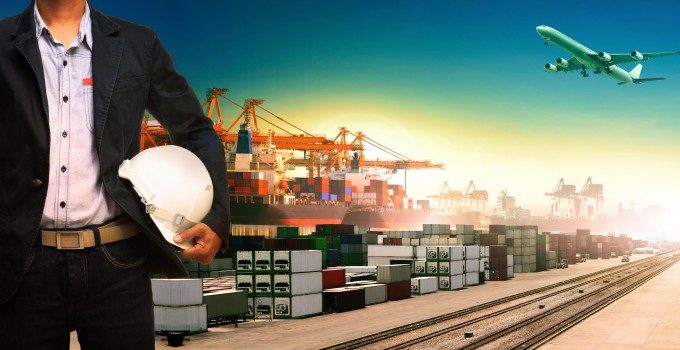 The United Nations body tasked with protecting plant species around the world has called on the shipping industry and other participants in the perishable supply chain to become involved in the creation of a new set of standards for container movements.
Speaking at the recent Cool Logistics Conference in Antwerp, Brent Larson, standards officer of the International Plant Protection Committee (IPPC), part of the UN's Food and Agriculture Organization, said that a draft of new phytosanitary standards to minimise the movement of pests by sea containers is currently being prepared by a group of experts drawn from agriculture, pest control and logistics.
"The draft is going to be presented to our standards committee. I don't know what they are going to do with it, but if they approve it, it will go up for member consultation in June 2013," he told delegates.
"The standard has been drafted, which will look at what is a clean container, it will talk about visual checking, and about how to dispose of pests should they be found, and how we going to accredit people who do this," he continued.
Each nation that is a signatory to IPPC conventions is obliged to set up a National Plant Protection Organization, which liaises with the IPPC. Mr Larson called on the reefer transport industry to develop relationships with the different national groups, and pleaded with them to comment on the draft when it is released.
He said that the IPPC was scarred by its experience when developing the ISPM 15 code for wood packing, which included pallets and wood used for dunnage, and which ensures that all wood used in international transport has been treated with pest control materials.
"When we did this standard, we didn't engage with the industry. We didn't really know how to – we were mainly doing agricultural products at the time and have since expanded to biodiversity issues, and industry was really annoyed with us at the time. They said: 'We didn't know this was coming, we could have worked with you and told you a better and easier way of doing this.' And that is why I am talking to you today."
His call was backed up by Andy Connell, business unit manager for shipping and logistics at Dole Foods South Africa.
"This new international standard for phytosanitary measures is one where we have an opportunity to provide input and come up with solutions – these are not shipping people, they are agriculturalists," he said.
"We have to bring the solutions on how to manage it. We have to build into our contracts with our equipment husbandry teams how to clean the equipment satisfactorily. We already manage the packaging and the product very well; we spend a lot of money on product control, but most destinations do not clean a reefer container, but send it on to the next place where it is required, and only then is it turned round and cleaned.
"And if you go to any 10-12 facilities that are turning around reefer equipment you will find a wide range of cleaning methods being used, from some simply de-odourising the unit to others steam cleaning it."
Mr Connell said it ultimately depends on how much money the shipping line puts into its reefer product that determines how well containers are cleaned.
He also called on shippers, forwarders and carriers to work with their respective NPPOs to bring about a standard that both served its function and was affordable, and warned that crop damage due to invasive pests has already cost the South African government tens of millions of dollars a year.
He said that in the case of the Asian Citrus Psyllid, which attacks fruit trees, the only way to effectively deal with it was "burn entire orchards".
"Ten years ago our department of agriculture was a swear word for exporters because they held us under their thumb with draconian rules on what we had to comply with. There was no curriculum on perishable exports until 2006. People can now study about this in South Africa, and these people are beginning to colonise the exporters and shipping companies and ports with this knowledge. The NPPO is our friend," Mr Connell added.
And it will not end with the sea mode. Mr Larson said that after it had finished with maritime containers, the IPPC would begin work on a new standard for controlled-temperature air freight containers.