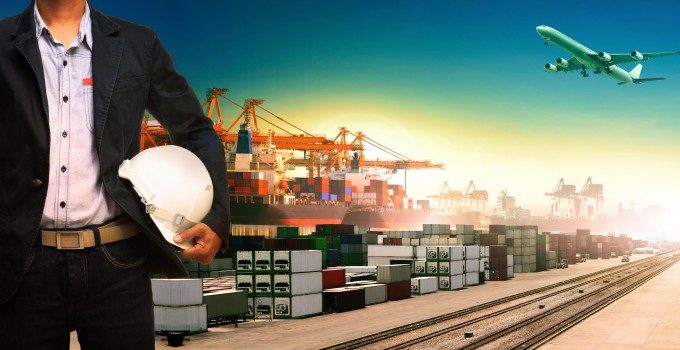 DHL has denied a claim that it has pulled out of the Ukraine market.
The chief executive of a pan-European forwarder with headquarters in the Netherlands told The Loadstar last week that the integrator had withdrawn from Ukraine, owing to the political tensions and continuing military operations in the east of the country.
A DHL external communications representative said he was mystified by the report.
"All the divisions in Ukraine – by which I mean DHL Express, DHL Freight and DHL Global Forwarding – are still operating there. DHL Supply Chain has not had a formal representation in the Ukrainian market for a number of years now and DHL Global Mail works through the postal service, per UPU regulations," he stated.
Though admitting there were operational challenges, other forwarders we spoke to said they were maintaining operations in western and central Ukraine.
A spokesman for Kuehne + Nagel, which has a subsidiary based in Kiev, said Crimea was off limits and the eastern city of Luhansk, scene of intense battles between Ukrainian forces and pro-Russian separatists, was also "difficult". Cargo volumes from Ukraine into Russia were slow, but traffic to and from Europe was only "a bit less than it used to be".
Peter Sauer, spokesman for DB Schenker Logistics, said: "We have contract distribution for consumer goods into the Ukraine market, though it's not a core business for us.
"Things are not easy in Ukraine, which I'm sure is the same for our competitors," Mr Sauer added. He was unable at short notice to comment on the export trends.
Vladimir Novak, head of the forwarding department at Smart Logistics in Kiev, CEVA Logistics' partner in Ukraine, commented: "Cargo is moving normally in and out of Ukraine, except territories involved in anti-terrorist operations."
The problems confronting manufacturing in Ukraine were underlined when HeidelbergCement shut a plant in the east of the country this week, claiming that separatists wanted to take control of production.
The German manufacturer has cement production capacity of two million tonnes at three sites in Ukraine, but has seen turnover fall 30% in 2014 due to the conflict. HeidelbergCement chief executive Bernd Scheifele said earlier this year the loss of loan facilities and a sharp increase in interest rates were threatening the company's local production.
It was a year ago that protestors first gathered in Kiev's Independence Square, believing they had been betrayed by then President Viktor Yanukovych's decision not to sign up to a deal committing Ukraine to closer integration with Europe. The official reason was that Ukraine needed more time to examine the impact of the agreement on trade relations with Russia.
Moscow was hostile to the "association agreement" and had previously warned of tighter trade restrictions with Ukraine, fearing its domestic producers could lose out if cheap European goods started flowing into the country.
The street protests led to a secessionist uprising in eastern Ukraine that has killed more than 4,000 people and sent the economy into freefall. The hryvnia, Ukraine's currency, has lost half its value against the dollar and the country could soon default on its debts.
Meanwhile, in a dispute going far back beyond the current conflict, air cargo and ground handler Swissport continues to argue that it has been unfairly shut out of the Ukraine market.
Philipp Joeinig, Swissport executive vice-president of central and eastern Europe, has written open letters to Ukraine's President Petro Poroshenko and Prime Minister Arseniy Yatsenyuk, claiming that corrupt court rulings have breached the company's rights as a foreign investor and cost it control over its subsidiary in the country.
In March 2013, Swissport lost its 70.6% share in its Swissport Ukraine joint-venture, now renamed Interavia. Mr Joeinig alleges in his letter that the company was the victim of a flawed legal process orchestrated by Ukraine International Airlines (UIA) and a subsequent "raider attack".
Swissport suspects the involvement of Igor Kolomoisky, a billionaire businessman who is reported to be the majority shareholder in UIA. Mr Kolomoisky is governor of Dnepropetrovsk administrative district and a fast-rising name on Ukraine's political scene.
In the letter, Mr Joeinig stresses that the highest economic court in Ukraine ruled in favour of Swissport in October 2013, overruling all prior decisions and referring the case back to the court of first instance.
"In May this year, Swissport achieved another significant success in front of the Economic Court of Kyiv, the first instance court, which ruled in favour of Swissport. However, in September 2014, following UIA's appeal, the Court of Appeal surprisingly ruled against Swissport, despite the fact that, meanwhile, Swissport had obtained a final and binding court ruling in its favour in an ancillary proceeding, pursuant to which Swissport would need to be re-entered as a shareholder into the Ukrainian state register, and the company would have to be renamed Swissport Ukraine again," the letter reads.
Swissport added: "Following our experience in investing in business in Ukraine, we can [do] nothing but warn other foreign companies that are considering [entering] this market… that the legal and political environment is too uncertain and does not meet the required international standards for investments."
UIA is now reported to be in financial trouble, affected by instability across the region, but most significantly by the closure of Russian airspace to all Ukrainian airlines. The fall in the value of the hryvnia against the euro and dollar has also had a massive impact on its revenues.