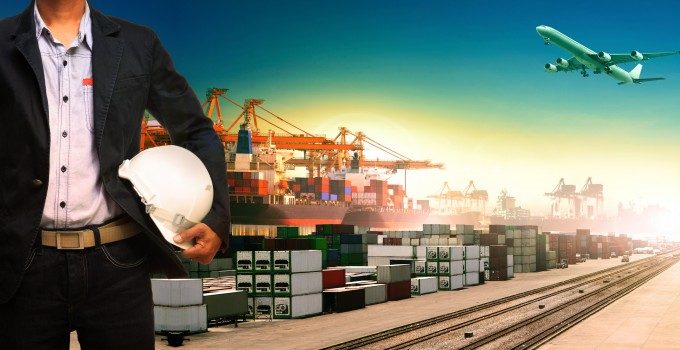 Russian-Ukraine joint venture Ruslan International has said that the tense political situation between the two countries is not affecting either its services or operations.
"The joint venture between Antonov Airlines and Volga-Dnepr carries on. It has been continuing without change since 2006," Ruslan International's business development manager Michael Goodisman told The Loadstar. "There are no issues, including for operations in and out of the US."
A few questions had been raised by customers about whether services might be affected by sanctions, he said, but he added that Ruslan International had been able to offer reassurance that both airlines could operate freely.
The EU and US have imposed sanctions on a number of Russian individuals and entities for what they describe as roles taken in the Ukraine crisis. Ruslan International, as a UK-registered company, looks likely to remain unaffected by such sanctions.
The company markets a fleet of 17 Antonov AN124-100 freighters, operated by both airlines, which specialise in transporting out-sized, heavy and project cargo. Although conditions remain volatile for the niche market that the AN124-100 continues to serve, Mr Goodisman said that Ruslan was seeing an increase in enquiries.
"We still have a gap to fill since military work has dried up, but commercial work is on the rise, probably reflecting the general cargo market," he said. "It is expensive but that's not a deciding factor. We operate in a market which is often time-critical, so companies find the expense of chartering an AN124-100 is justified, because ultimately it will carry cargo no other plane can."
Transporting equipment for the aerospace and oil and gas sectors made up 40% of Ruslan's market last year. The remainder of its trade comprised clients in the maritime, mining, vehicle and defence industries, with some NGO and intermodal work.
"The market has been changing recently. There used to be a lot of cargo going into the US but now there is a lot coming back out from the US," Mr Goodisman said. He added that there was also a good flow of cargo from Europe into Asia.
Although chartering AN124-100s is an expensive option – customers are looking at about $260,000 to $270,000 for a short run, with costs rising to over $1 million for a long-distance trip – its ability to shift heavy cargo at short notice has kept Ruslan firmly in the cargo game.
"These aircraft are understood to provide a valuable alternative under certain circumstances for project cargo," Mr Goodisman said. "They provide value, otherwise people wouldn't charter them."
The AN 124-100 can carry anything weighing up to 120 tonnes – the maximum commercial load – that can be contained in a cargo cabin, including a single shipment of up to 50 tonnes.
Earlier this year, Ruslan handled one of its largest and heaviest ever pieces of cargo – a deck loader for the Boeing 747 Dreamlifter. The 109,000kg deck loader, which is used for loading and unloading parts from the 747 Dreamlifter, was transported 3,500 km, between two American Air Force bases.
Other operators of the aircraft include Polet, which is currently undergoing a series of court cases following accusations that it is not paying its debts for aircraft, and which have seen it being ordered on occasion to ground its fleet, and UAE-based Maximus, which has one of the type on its books.