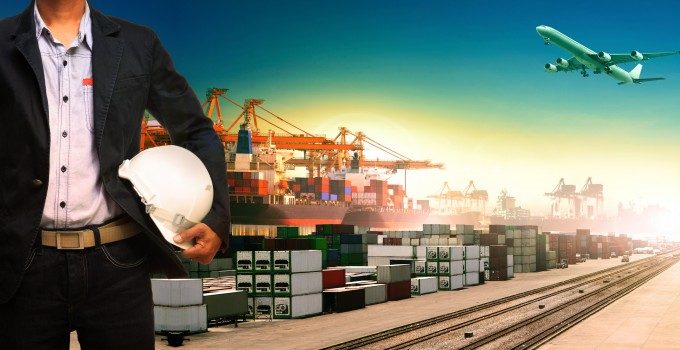 Maersk has promised its services to and from Ukraine remain unchanged, despite the country's civil war and plummeting economy which has seen the Ukrainian hryvnia devalued and led to a reduction in trade.
"There have been no changes to services so far and I don't expect we will make any changes for the moment," Maersk's Ukraine country manager Jersper Pedersen told The Loadstar. "Although economic development in Ukraine has brought trade levels down, business is still ongoing and there has been no impact on our port operations."
He added that shipping operations had continued to work normally even when there were disturbances in Ukraine's port town of Odessa.
"We never stopped any ships, even during the height of the troubles," he said.
Maersk, which has been operating out of the Odessa region for 20 years, continues to run two weekly services from three Ukrainian ports – Odessa, Ilyichevsk and Yuzhhniy – including one that operates 6,500teu ships in a vessel-sharing agreement with CMA CGM.
Odessa – the country's largest seaport and one of the largest in the Black Sea basin – has an annual capacity of 40 million tonnes. However, German logistics company Hamburger Hafen und Logistik AG (HHLA), which operates Odessa's container terminal, has estimated that the Ukraine crisis led to a 25% year-on-year decline in volumes at the terminal in the first half of 2014.
Port management, it said, was expecting this downward pressure to continue. Drewry Maritime Equity Research also noted that the rapid devaluation of the country's currency was the principal factor behind a 15% drop in HHLA's first-half profits this year.
"The main reasons for the fall were €5.5m of foreign exchange loss and €5m costs of legal provisions recognised/created during the first half. Foreign exchange loss was a result of hryvnia devaluation vs the US dollar. The Odessa entity has dollar-denominated debt on its balance sheet," Drewry recently wrote.
Ukraine primarily imports foodstuffs and consumer goods from the Far East, as the country's purchasing power is relatively low, Maersk's Mr Pedersen added. The economic problems resulting from the ongoing conflict in the east of the country have lowered this purchasing power still further.
"During the last six months, Ukraine's currency has devalued more than 65%, and has made imports much more expensive so the demand for imports has decreased," he said. "Less producing power means fewer imports, but our services also go to Turkey and other Black Sea ports, so we can substitute one place for another in terms of cargo."
The conflict has not resulted in any specific price increases, nor has there been any effect on insurance rates for the shipping sector, he added. The country's exports are mainly raw materials, including wood, grain, chemicals and coal. However, production of natural resources, and therefore exports, are also being affected by fighting in the east of the country.
The First Deputy Minister for Energy and Coal Yuri Ziukov said that only 24 of the 95 state-owned mines were operating normally, with many in the eastern region destroyed. This, he said, had resulted in estimated losses of some 3.4 million tonnes of coal that would have been produced under normal working conditions.
In terms of future potential, the Black Sea market was still expected to see some growth, in keeping with the economy and country's GDPs, Mr Pedersen said. "Obviously Ukraine is expected to decline, Russia will remain flat but some growth is expected for Turkey."