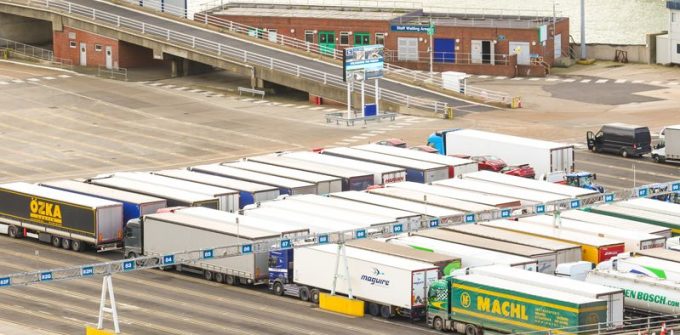 UK businesses are sourcing solutions to changes in the customs environment, but some are still experiencing substantial problems from full import controls at the border.
E-commerce businesses seems to have seen "the biggest tanking"; Diamond Logistics noting at the start of the month that some 70% of its UK-import activity had "fallen off a cliff" after the introduction of customs controls at the border.
One source told The Loadstar direct mail orders had dropped by close to a third.
With the pandemic still holding in, much of the public concern has centred around the capacity to bring essential goods into the UK, which means a lot of attention has focused on Brexit's impact on larger businesses, while for smaller firms, the effects of the changes are now becoming apparent.
The source added: "It's just more Brexit bad news for SMEs, our direct mail orders have gone to zero.
"I should imagine most small businesses have given up importing or exporting from the EU. And what is there that SMEs like us can do in all this? As far as I can tell, SMEs are helpless."
Diamond warned that many of the e-commerce SMEs it partners with had been "hit particularly hard". Part of the issue they identified was "habit" – that form-filling is often routine and repetitive and businesses and their employees "get used" to knowing the commodity codes for products, So when these are changed without clear messaging, goods get held up or returned.
"Clients with special requirements are struggling the most, notifications and training on these changes are poor and often fairly last minute," said a Diamond spokesperson.
"We are continuously developing our bespoke technology system, Despatchlab, to match changes . This isn't compensated enough by government transition 'support'. Thankfully, our clients outsource their logistics to us and are able to lean on our IT."
Diamond's concerns over messaging have been echoed by a number of sources in the customs sector who believe businesses have been failed by government on this front.
However, there also appears some uncertainty over the source of this failure, with suggestions that the focus on HMRC as the culprit was misguided and that the problem stemmed from a "wider government failing to get to grips with the realities of Brexit".
One consultant with expertise in EU and UK trade flows said the impact of Brexit had obviously been felt across the Channel, but businesses had worked hard and received substantial government support in averting any issues.
"One of the major changes we saw was, unsurprisingly, the routing of goods," the source told The Loadstar.
"Where they previously would have routed goods through the UK, these companies are now turning to Belgium and the Netherlands as their e-commerce hubs within the EU. I'm not sure it has completely solved their issues, but I am definitely seeing an increase."