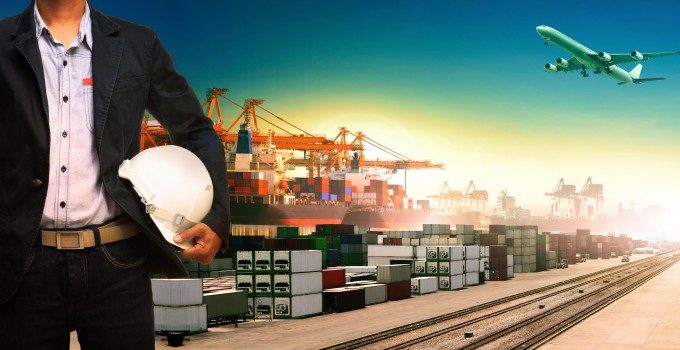 BIFA has urged the UK government to act and "put spades in the ground" after increasing its budget for transport infrastructure by 50%.
The logistics sector welcomed yesterday's news that £250m will be spent on new facilities in Kent to ease the pressure near Dover.
However, the government came under fire from the Freight Transport Association for failing to boost employment in the struggling haulage industry.
The Chancellor of the Exchequer, George Osborne, yesterday made his Autumn Statement and spending review, announcing that three million apprentices would be in place by 2020, and that to ensure large businesses shared the cost of training the workforce, he will bring in an apprenticeship levy from April 2017.
However, despite driving being the third most difficult vacancy to fill in the UK, this year the Minister for Skills decided to reject training standards for HGV drivers, claiming the process didn't justify 12 months –  effectively barring drivers from apprenticeships.
"Potentially, companies could be paying for a levy, and they have no mechanism to gain their money back, via taking on apprentices," explained Sally Gilson, FTA skills development manager, adding that the FTA was "deeply concerned".
"The average age of a professional lorry driver is 52 and the freight industry is desperate to engage with young people. There must be a route available for people wanting a career as a driver. Without access to apprenticeships this issue will only be exacerbated."
She added: "Setting a target of 3m apprenticeships will not plug the significant skills shortages the freight industry is currently experiencing. There has already been an 11% spending cut to the adult skills budget, so for those who do not fit into an apprenticeship, mainly the over 24s, funding is near-impossible to find."
The FTA also said the government had missed an opportunity to ease cost pressures on the industry by failing to reduce fuel duty.
Before the statement the FTA had urged Mr Osborne to cut fuel tax by 3p per litre, claiming it would provide "much needed economic relief" to logistics, which "faces continuing difficult trading conditions".
The FTA part-funded a study by the Centre for Economic and Business Research showing that low forecourt prices in 2015 had raised UK GDP by 0.6%, stimulated an extra £11.6bn of economic activity, created 121,000 jobs and boosted government tax revenues.
However, the association had also urged the government to boost infrastructure investment, and yesterday Mr Osborne announced that transport capital spending would increase by 50% to £61bn, the largest road investment programme since the 1970s.
BIFA director general Robert Keen said: "There has been a distinct lack of investment in the UK road infrastructure network over the past few years. This lack of spending has caused the country's network of A-roads and motorways to become congested, undermining the UK's competitiveness in comparison with its international peers.
"BIFA has said repeatedly that it is imperative that new road building and road reconstruction projects are not only implemented, but developed in such a way as to maximise their functionality. So, today's news will be warmly welcomed by BIFA members, which as freight forwarders, use these roads to move Britain's visible domestic and international trade.
"We are now hopeful that talk of infrastructure investment will cease to be just talk, and we will see some spades in the ground."