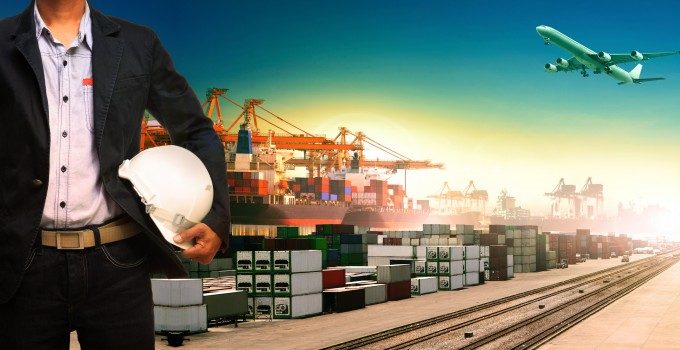 "The message is clear," said Drewry in its weekly container analysis this morning. "The mantra for expansionist carriers now seems to be go global or go home.",
The central argument is that, for carriers, it is no longer enough to be a specialist in niche regions and still expect to compete with the big three of Maersk, MSC and CMA CGM.
The comments follow an analysis of the rationale for the 'global co-operation agreement' inked between UASC and Hamburg Sud at the end of last month – a deal which took the industry by surprise, especially as it came so soon after the proposed Ocean Three east-west trades alliance was announced, where UASC is already a member along with CMA CGM and China Shipping.
The Ocean Three grouping is expected to be in a position to compete competitively with the rival 2M vessel sharing agreement between Maersk and MSC, because of its big ship fleet advantage and thus lower unit costs, compared to the competitor alliances of the G6 and CKYH-E.
Both Hamburg Sud, which according to Drewry, needed to "re-energise itself" due to a trend of slowing growth in its north-south markets, and UASC, with its "steroid injection" of an ultra-large containership orderbook, appear to have matching expansionist aspirations and harbour no fears of introducing rivals into their trades via the slot exchange deals.
"Slot exchange deals can be a useful method for carriers to branch out into new trades without having to make any heavy upfront investment," Drewry said.
However, the risk according to Drewry is that new entrants to a trade "effectively have to buy their customers with cheap rates on the spot market", undercutting existing players and destabilising the market.
But, added the analyst, "while these risks are evident, clearly for Hamburg Sud and UASC they are outweighed by the upside of new business opportunities to support their grand expansion plans", and it added that the two lines could "thus announce their arrival as serious global players in the container shipping arena".
Nevertheless, of the top 25-ranked carriers, it is notable that Singapore's PIL and Taiwanese carrier Wan Hai still seem content to continue without global reach – perhaps because both have had their fingers burnt with escapades into the highly competitive Asia-Europe tradelanes in the past.
Indeed, in Alphaliner's analysis of the 2014 first-half earnings of 17 ocean carriers, it was – disregarding Maersk and CMA CGM –  only OOCL and Wan Hai that managed to buck the trend of losses, posting operating margins of 4.2% and 6.6% respectively.
Significantly, OOCL's exposure to the Asia-Europe market represents only around 17% of its business and Alphaliner said the performance of the two carriers "suggests that smaller carriers with tight cost control and yield management can still compete against larger shipping lines".
Is having a global presence a must for ocean carriers to survive and thrive? The jury remains out.