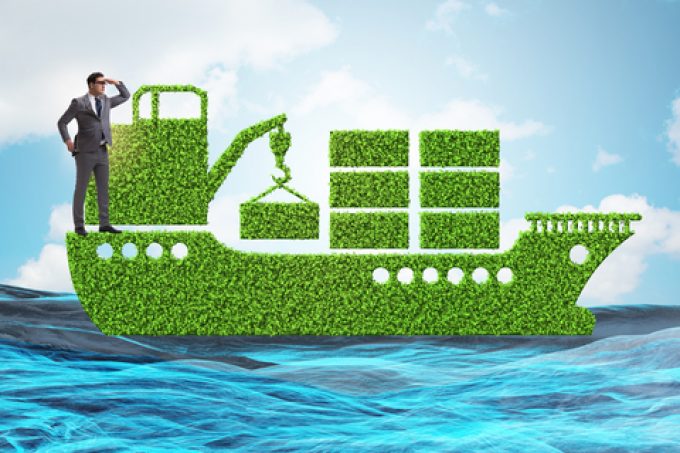 Xeneta has bravely launched a "Heroes and Villains" campaign to 'name-and-shame' the best and worst environmentally efficient carriers – starting with Hamburg Süd and Evergreen .
Its findings highlight Evergreen as the worst performer among the top six carriers operating this trade, with a CEI measure of 109.7.
This compares with the overall 'hero' of the tradelane, Hamburg Süd – soon to be rebranded and absorbed into Maersk – which scored 76.2.
Xeneta is using to its own criteria, the Carbon Emissions Index (CEI), which differs substantially from the Carbon Intensity Index (CII) measure used by IMO, assessing carriers based on CO2 emitted for a given route, in this case, the Far East to South American east coast.
"This means a ton of cargo sailing on a ship operated by Hamburg Süd emitted over 20% less CO2 than an average ton on this trade," said Peter Sand, Xeneta chief analyst, describing it as "a great result".
Hamburg Süd won through "relatively slow steaming", Mr Sand said, and was able to score highly, despite carrying lower average loads than Evergreen, thanks to the latter's tendency to run smaller ships faster.
Shipping analyst Emily Stausboll explained to The Loadstar that the CEI was not a straightforward CO2e per tonne-mile measure, as seen in other transport modes.
"There are different port combinations, which represent different distances," she said, "but this is something you can compare on a tradelane basis."
 Hamburg Süd's result shows that carriers have been able to leverage slow-steaming to great effect, in response to cratering demand.
"Some carriers were able to reduce speed enough that the fall in their load factor did not make so much difference," said Ms Stausboll.
The CEI methodology, she explained, is based on data from Marine Benchmark and calculated based on AIS data, including speed, combined with modelled factors, such as weather data, loading.
Whatever the lines' discomfort with being 'named-and-shamed' might be, Ms Stausboll said, they had not taken issue with the way CEI is measured.
"We have checked this with carriers and they have confirmed [the validity] themselves. We have not had carriers coming back saying they disagree with our figures.
"Some have reacted and said this is what we need – we need an independent third party that can prove what we've been saying."