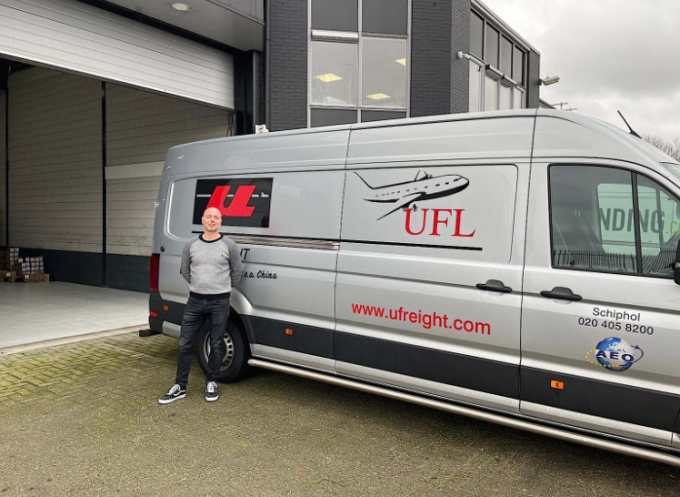 The U–Freight Group has restructured the management team at its headquarters in Amsterdam.
Robert Rens (pictured) has been promoted from operations manager to operations director and will take responsibility for work undertaken by current MD in the Netherlands, Cas Scheij, who has reached official retirement age. He will remain in post on a part-time basis.
Mr Rens, 44, has been with U–Freight Holland for almost 25 years after starting in an administration role, and rose through the ranks, eventually becoming export supervisor before becoming operations manager.
Mr Scheij said: "Robert is an excellent choice. There really is no one who knows U–Freight Holland's role in our customers' supply chains as well as he does and I am sure he will be an excellent asset for the management team here in Schiphol.
"Robert's promotion comes at an exciting time for U–Freight in the Netherlands. We have opened a new warehouse for the company's growing e-commerce logistics operations, in addition to our existing on-airport facility."
The new e-commerce fulfilment centre adds 684 sq metres of space plus 124 sq m of offices to U–Freight's Holland's portfolio. Mr Scheij said it would "enable U-Freight to expand added value activities, such as pick and pack for e-commerce, including shoes imported from the Far East."
Mr Rens added: "E-commerce from the Far East and South-east Asia is booming, so we need the extra space."
Alongside the Amsterdam office, which caters for airfreight, U–Freight Holland has a long-standing relationship with Independent Freight Service in Rotterdam, which operates under the U-Ocean branding, allowing U-Freight in the Netherlands to offer a complete portfolio of multimodal services.