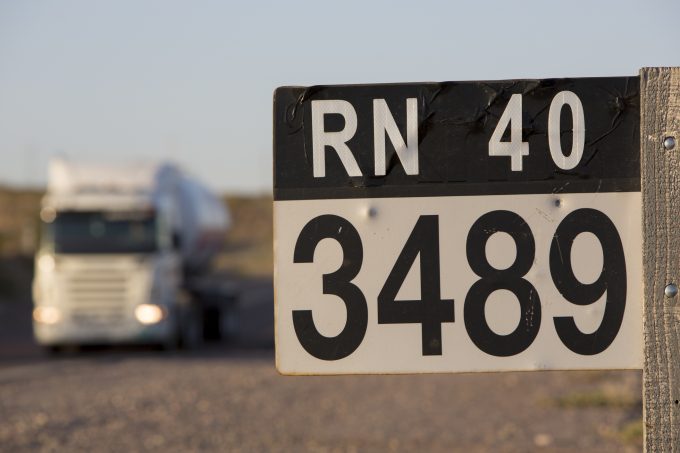 In the wake of Brazil and China, Argentina now appears to be preparing for a trucking strike as its drivers demand a 27% pay increase.
Local media has reported that the pay demand is to offset an annual inflation rate of 20%, which is expected to grow further following a $50bn bailout package from the IMF.
Opposition to the bailout saw trade unions march through Buenos Aires last week, with Argentine Truck Drivers Association head Pablo Moyano threatening further action.
"If the companies fail to accept this salary increase, we would probably have to imitate what lorry drivers did in Brazil recently," Mr Moyano is reported as saying.
"Our union will stand firm on the 27% figure, which represents the expected inflation rate for this year.
"If the government does not accept this request, or if we cannot reach an agreement, the federation will greenlight the entity's board of directors to take the necessary measures."
However, president Mauricio Macri has rebutted claims of a 20% inflation rate, suggesting it is closer to 15%, and insisted truckers accept a pay rise in line with this.
This offer, The Loadstar understands, has been rejected by Mr Moyano who believes his forecasts are more accurate.  However, the Journal of Commerce notes that some are suggesting that even 20% is below the real rate, claiming it is closer to 25%.
Should the government and union fail to reach an agreement, the strike action is expected to start on Friday with blockades ensuing.
While an agreement to end strikes across Brazil was reached, negotiations are continuing, and agriculture minister Blairo Maggi said this had led to reduced trucker movements.
Reuters reports that Mr Maggi said that at least 60 ships across Brazil's ports were facing loading delays linked to the reduced truck movements.
He added: "There are a lot of products waiting for transportation. We should be moving 450,000 tonnes of goods to ports every day, but we are not."