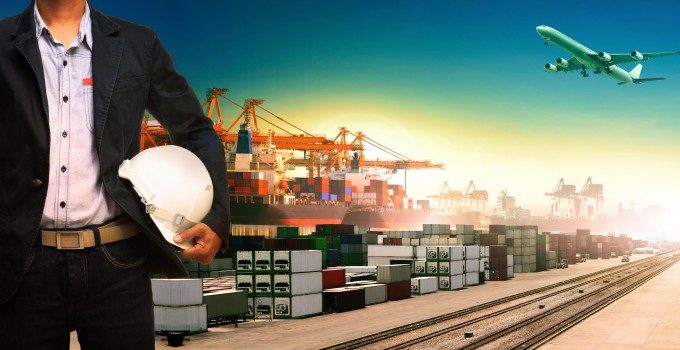 Container handling at Chittagong came to a near-halt today, as the owners and drivers of trucks, covered vans, and 'prime movers' began a 72-hour strike this morning to press home various demands.
The strike has also suspended the transportation of goods across the country, and handling at other sea and river ports.
Chittagong port officials said that loading containers onto outgoing vessels has stopped completely, as truckers are not bringing boxes to the port. And while import containers are being unloaded from the vessels, no boxes can leave the port.
"The shipment of outgoing containers is seriously hampered due to the strike," Omar Faruk, secretary, Chittagong Port Authority (CPA) told The Loadstar.   
He said other work inside the port area is normal, however, including the unloading of boxes from vessels, and un-stuffing of LCL cargoes.   
Shipping executives at Chittagong said no truck has entered or left the port area, while no trucks or vans were seen on the roads and highways, they added.
Truck drivers and other workers held rallies and protests, calling on the government to meet their demands.
The truckers have enforced the 72-hour long strike by putting forward 15 demands, which include raising the bar on income tax for vehicle owners; amendments to the Road Transport Act-2018; stopping harassment and extortion by police; easing license requirements for HGV drivers; and setting up rest rooms for truck drivers every 50 kilometres along the highways.
The Bangladesh Covered-Van Truck Prime Mover Goods Transport Owners Association, and Bangladesh Truck Drivers Workers Federation enforced the strike jointly after requesting the government meet their demands as early as possible.
Chowdhury Zafar Ahmed, secretary general, of the owners' association, said the government in 2019 enhanced income tax on vehicle owners unilaterally.
He said the strike will continue until the demands are met.
According to Mr Ahmed, every day more than 7,000 vehicles go inside the port area to transport goods.
Mohammad Moinuddin, president, Chittagong Prime Movers Workers Union, said the associations of owners and workers of truck and covered vans have called the strike and "we have stopped carrying cargoes, agreeing with their demands".   
Exporters and importers are fearing a significant impact on trade due to the strike, which could exacerbate the congestion already caused by Covid.
"The government should immediately resolve the stalemate with the truck owners and workers to save the businesses," said Alamgir Hossain, a garment exporter in Dhaka.
Otherwise, he said, "the strike will further destroy our business in the time when we are trying to make a comeback".