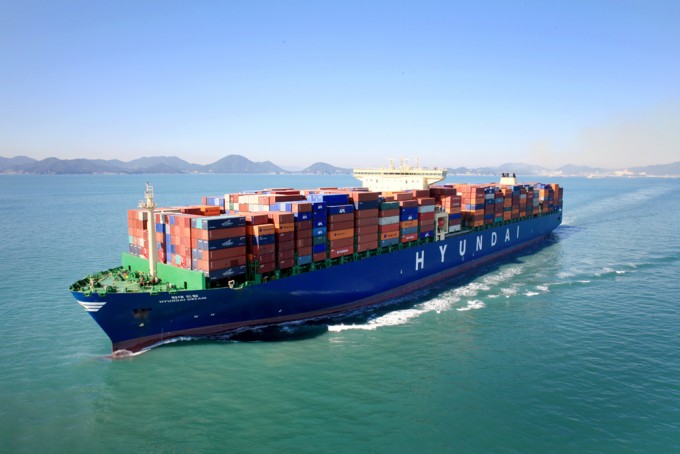 Owners of containerships chartered to troubled South Korean carrier Hyundai Merchant Marine are said to be "watching closely" after the carrier threatened to seek court protection unless time-charter payments were "significantly reduced".
A letter, dated 1 February and signed by HMM chief executive Paik Hoon Lee, seen by a shipbroker source, says: "It is critical to understand that HMM's financial difficulties cannot be solved by dealing with its financial liabilities alone. Unless time-charter payments are significantly reduced as well, the company cannot survive."
It also said: "We envisage a consensual restructuring, in which all of our stakeholders will make an equitable contribution to the recovery of the company."
HMM is, effectively, looking to issue new equity in exchange for looser credit terms and charter payments – which would leave existing investors with significantly diluted shareholdings.
While lenders would appear to have little choice but to accept an equity stake, the line has a different relationship with shipowners. They can arrest ships if charter terms are breached.
According to the latest data from Alphaliner, HMM operates a fleet of 55 containerships (393,665 teu), of which 33 (228,585 teu) are chartered.
They include five 13,100 teu ships on long-term charters from Danaos Corporation, that run until 2024. Danaos also has seven 2,200 teu ships chartered to HMM with just one or two years remaining.
During a conference call yesterday to discuss Danaos's Q4 2015 and full-year results, there was no mention of the HMMs letter – rather a focus on improving results by paying down debt.
Chief executive of Danaos, Dr John Coustas, said the fundamentals of the container market remained "very challenging", but argued that Danaos had "very limited exposure to the current weakness" because of its fixed-rate long-term charter strategy. This, he said, assumed "continued performance by our charterers on existing contracted terms".
However, Danaos has been down this road before: in 2013, Zim underpaid the charter hire on six panamax vessels, claiming it was a temporary measure until the markets improved. This did not happen and Danaos thus became an unwilling partner in Zim's $1.4bn debt-for-equity swap in the creation of  'new Zim'.
In August 2014 The Loadstar wrote: "[Accepting reduced charter hire] is a precedent that Danaos would hope that its other ocean carrier customers, many of which – like South Korean duo Hanjin and HMM – are still posting thumping losses, will not follow."
Reneging on a charter agreement is regarded as unpalatable in the shipping world, and Danaos would have had every right to take back the vessels, but such was the depressed state of the charter market for panamax ships at the time that the shipowner decided against this option.
However, the current charter prospects for the five 2012-built 13,100 teu ships HMM currently deploys on the Asia-Europe trades could be very different.
Charter hire payments are normally made every two weeks, so HMM could arrive at a tipping point in weeks rather than months. Moreover, given the parlous position of the Korean company, other creditors will be tightening rather than extending credit terms, which could make HMM's position untenable.
It is difficult to see how the other G6 members would want to continue to have their cargo loaded on an HMM ship if there was a serious threat that the vessel could be arrested in ports around the world.