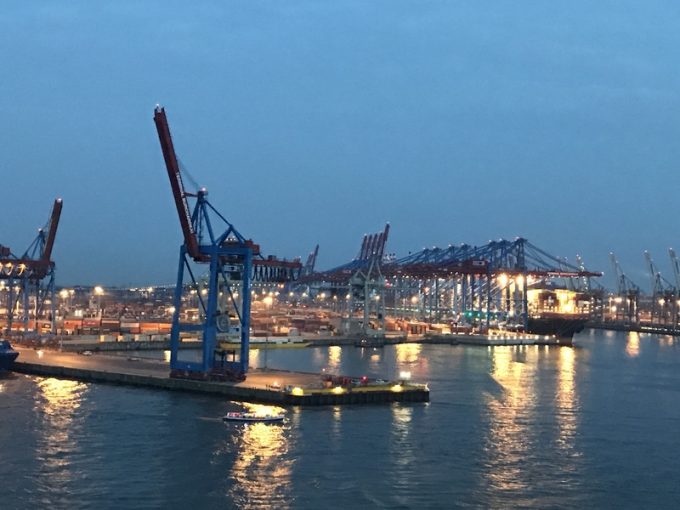 The port of Hamburg has hit back at recent media reports claiming container equipment is still in short supply at German depots.
It said that it had polled container lines serving German seaports to assess the situation on box availability, finding there was "no appreciable scarcity".
Moreover, the port's marketing association said the response to the survey also suggested carriers were "not expecting any shortages to arise".
CEO of Port of Hamburg Marketing (HHM) Axel Mattern said: "With the recovery of the Chinese economy, which is already making itself noticeable, shipping, cargo handling and seaport hinterland transport in China will be heading toward normal operations."
Mr Mattern conceded that individual carriers "might run into temporary bottlenecks", due to short-term imbalances between the flow of import and export containers, as in the extended Chinese new year holiday, caused by the coronavirus outbreak.
However, HHM clearly feel Hamburg has been unfairly singled out when the out-of-kilter container equipment systems of the carriers has impacted all backhaul hub ports.
Indeed, Hapag-Lloyd said last week it had leased 25,000 boxes across the whole of Europe to mitigate equipment shortages. And MSC recently seconded one of its biggest container vessels to repatriate empty equipment stranded in China  to the US to cater for frustrated export bookings.
Reference in a number of media articles was made to online equipment platform xChanges' Container Availability Index (CAx), which headlined a blog "No containers in Hamburg".
Speaking to The Loadstar today, Florian Frese, marketing lead at the Hamburg-based firm, apologised.
"Our headline was too virulent," he said, "it should have said 'Fewer containers than last year', or something like that.
"So the headline was wrong, and we're sorry for that," added Mr Frese.
However, he confirmed that due to carriers blanking sailings, the level of container availability had fallen below usual standards, and this was not only at Hamburg but at a range of ports in Europe and the US.
Mr Frese said CAx data, which tracks some 4m containers globally, was changing every day and was only currently showing a deficit of standard 20ft and 40ft boxes in and around Hamburg depots, with the availability of the popular 40ft high-cube containers "alright at present".
Hamburg is one of several hub ports that can expect a significant downturn in throughput due to the Covid-19 virus in Europe, which has put millions of consumers into lockdown and closed all but essential retail business.
Mr Mattern said earlier this month he expected Hamburg volumes to "drop sharply", and that "nobody can say how long this weak phase will last".
Hamburg is particularly exposed to any downturn in trade with China – the country represented more than 25% of its 9.3m teu throughput in 2019.