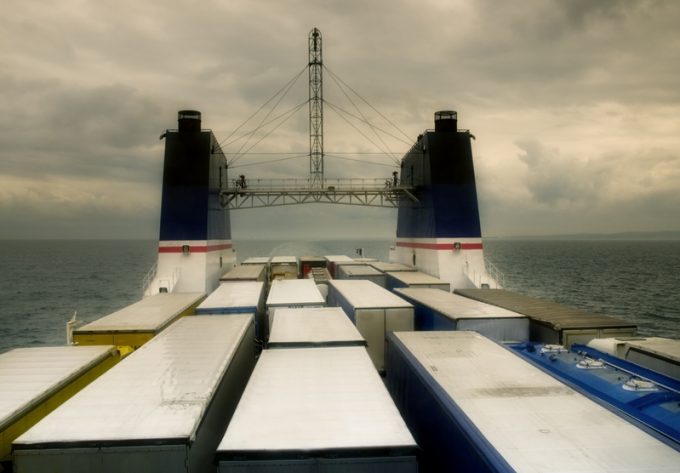 European road freight shipment visibility platform Transporeon has questioned the idea that Europe faces continent-wide trailer shortages as a result of increasing haulier reluctance to serve the UK post-Brexit.  
Sources have told The Loadstar that red tape and associated delays were scaring-off EU drivers – paid per kilometre, and in some cases facing 12-hour delays – from coming to the UK without guarantees that they will be paid for round trips.  
One source predicted that driver shortages would lead to abandoned trailers, resulting in surging rates, mimicking the recent experience of ocean container supply chains. 
However, Nikolay Pargov, executive director of freight procurement & audit at Transporeon, doubted such a scenario and told The Loadstar: "We do not anticipate significant capacity shortages in the mid- to long-run.  
"There might be some initial disruption, if carriers find those lanes unattractive from a financial point of view. However, the transport market is very supply-and-demand driven. At some point, rates will increase to a level which makes those lanes attractive to carriers again. If there is an impact, we expect it to be mainly on price." 
The platform's latest Weekly Brexit Market Monitor shows some positive signs in terms of rejection rates, with numbers on DE-GB, FR-GB, IT-GB and PL-GB routes all showing declines on the previous week.  
Nonetheless, PL-UK spot rates are "considerably" up on Q3, even as weekly demand declines in an already weak market – a combination of pre-Brexit stockpiling and the pandemic.  
Prior to this, rejection rates hit highs of 168%, and director analyst at Gartner's supply chain practice Susan Boylan said with EU drivers continuing to question the viability of serving the UK, a "capacity crunch" could hit, creating a domino effect in the logistics sector.  
"There has been a level of pain and complexity from both a customs clearance and financial perspective that has led drivers to say 'we're just not doing it'" Ms Boylan told The Loadstar. 
"One in five trucks are being pulled over without the correct documents, and I foresee a real capacity crunch coming if we see these trailers being constantly side lined, which leads to questions of the knock-on effect – if your trailers are detained or stranded in the UK, it will push back the time for deliveries in Europe."  
She said shippers had been trebling their lead times to take into account not only the potential delays of getting products onto trucks but of sourcing the capacity.  
She also suggested that food spoilage, resulting from trailers being detained, was leading shippers to consider whether it is safer to hold rather than risk moving their produce. 
"We have to consider these two issues as having their own knock-on impacts; the first is more congested warehousing if shippers are concerned of stock being wasted in transit, and we also have to consider the financial implications, particularly that greater capital will be tied up in sourcing truck or warehouse capacity.  
"It could start out as a transport capacity crunch and descend into a warehousing crunch," she said.