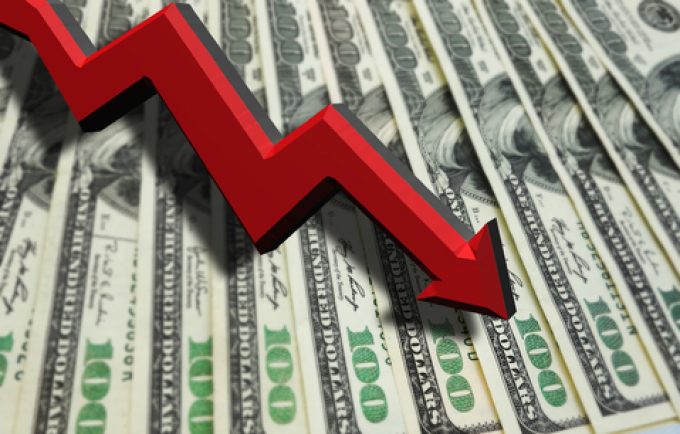 At the same time as congestion in some ports begins to ease and goods get moving again, economic indicators reveal that demand is dropping at a pace akin to that at the start of the pandemic, according to the Tradeshift Index of Global Trade Health.
The easing of lockdowns in China has caused an increase in throughput at the country's ports, some of which have seen volume recovery above 30% compared with mid-March baseline, according to FourKites' latest findings.
But it is not all good news, as Tradeshift's survey findings add to a mounting body of evidence to suggest a global recession is on the way, precipitated by a one-two punch of runaway inflation and decreased productivity.
Tradeshift's graphing of cumulative growth in invoices and orders, indexed against pre-pandemic levels, paints a bleak picture. Since Q4 21, activity in orders has dropped by comparable levels as at the start of the pandemic.
"There is no disguising it; the future looks decidedly bleak, with order volume growth on the Tradeshift platform falling by a further six points against the expected range," the platform provider writes.
"We have become accustomed to wild swings in our data as the subsequent volatility impacts different elements of the supply chain in different ways. What we're seeing in Q2 is subtly, but critically, different, suggesting a prolonged period of declining order volumes that will test the cash flow of smaller suppliers at a time when many are struggling with soaring costs."
Dr Jonathan Perraton, senior lecturer in economics at the UK's University of Sheffield, told The Loadstar the findings were "scary", and said that such indicators were usually the earliest warning signs of recession.
"Economists and central bankers are forever looking at forward indicators… by the time you get the data on GDP and unemployment, it's always backward-looking. Business decisions on purchasing, hiring and so on are the 'canary in the coal mine'.
"If it's looking as brutal as at the start of the pandemic, that's quite scary."
The situation does not appear to be looking good for the UK in particular, which is experiencing some of the worst inflation in the G20.
"Global trade during the pandemic slumped, China going into shutdown. There was a pick-up in global trade once China started opening up again, but Britain hasn't been very successful in riding that wave.
"History doesn't exactly recur, and I wouldn't expect it to be anything like on the scale of 2008. In Britain, the government spent a lot of money during the pandemic, raised taxes and is not in a position to undergo stimulus.
"What's going to happen to people's living standards and, therefore, their consumption patterns, looks pretty brutal in most forecasts."