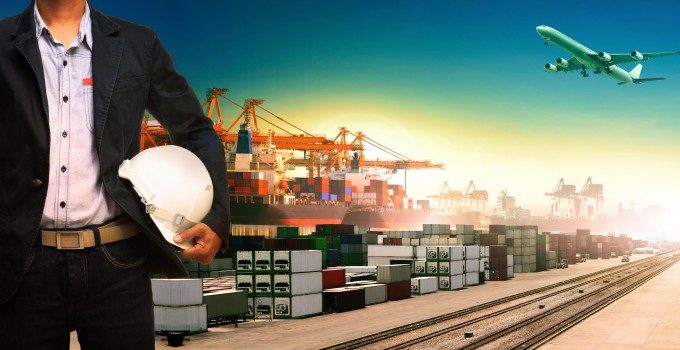 TNT is set to revolutionalise its business over the next three to five years, it said this morning in its Capital Markets Day. Investment in IT, infrastructure and management, a focus on its SME customers and improved service would all help it compete better, it said.
"It's a 180° turnaround – and that will take time," said chief executive Tex Gunning. "I've been involved in a lot of turnarounds and they all take three to five years – and if we do that, it'll be a good job.
"It's all about service. If TNT wants to win, we have to compete on service and customer care. We can't compete with the big boys of UPS and DHL on size and scale, but we can on service."
The express business plans to update its revenue management and pricing, a field in which it has lagged behind its competitors.
"It has not been as disciplined as its competitors in terms of yield," said Ian Clough, managing director for International Europe, who joined TNT last year from DHL, where he was US managing director. "It is very customer-focused but has not had yield discipline."
He also noted that TNT has a unique market position compared with its rivals. While DHL and UPS offer both larger freight services and small packets, and operators such as DPD focus on economy products and small parcels, TNT takes the "gap in the middle".
"We can combine parcel and pallet," said Mr Clough, adding that was one reason he had been attracted to TNT. "Has TNT exploited this as much as it should have? No, but TNT has a breadth of service and is uniquely positioned – 65% of our customers ship pallets as well as parcels, and 85% use both express and economy."
TNT gains 48% of its revenues from SMEs, and it is these customers it is targeting with its 'One Stop Shop' plan.
Chief financial officer Maarten Jan de Vries said it was aiming to improve its customer mix. "Our customer mix, in our view, is unfavorable, so we need to drive more growth with our SME customers."
It is also focusing its business better in regional terms. "Brazil looked like a basket case two years ago – and we tried to sell it but nobody wanted it," acknowledged Mr Gunning. "But we have turned it around and started to create value. TNT is fighting back."
Most emphasis appears to be on its core European business however, despite "headwinds from a pricing perspective". Mr Clough noted that its central air hub in Liege was better positioned than those of rivals, and well connected to the road network – which, claimed the company, was also a unique strength.
But management also acknowledged that there was still some way to go before the business achieved its aims. It invested €88m in the fourth quarter of last year, said Mr Gunning, and had earmarked a further €800m to €900m for infrastructure over the next three years. "We're also ramping up our core initiatives to make structural changes in this business," he added.
In an earnings call yesterday, Ian Donohue of One Invest questioned whether these investments would lead to dual operating costs as new equipment was introduced.
"Yes that's exactly what we have been flagging, and that's why specifically we see 2015 as a transition year – because as we're ramping up new facilities or upgrading [existing] facilities, in some cases we will have double the cost," explained Mr Gunning.
"We can't grow the business without creating an infrastructure that can handle growth. So, that's why we invest in automation. That's why we invest in our hubs and our depots, in order to get to a model where we pump in more volume at lower cost."
TNT has also made sweeping changes to its management structure, and brought in outside expertise. Mr Gunning said: "My confidence is also based on the fact that we have a totally new management team, and in fact the layer under the top has also been replaced and we have hired 65 new people at the top of this organisation with massive industry experience and with transformation experience."
The new managers will work alongside long-term TNT managers. "The orange spirit is fabled in the industry," said Mr Cough. "And I've seen it first hand."