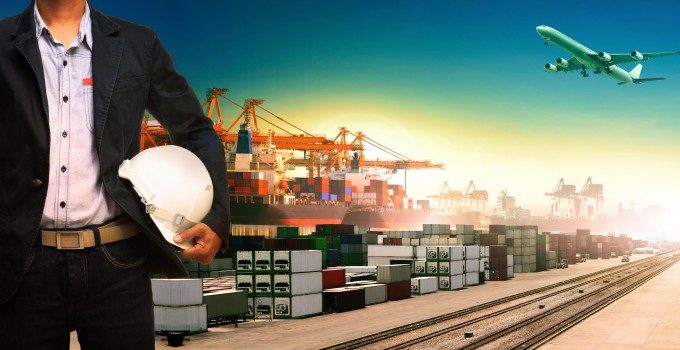 It may have seemed nigh-on impossible recently to make money out of freighters, but TNT Express has shown the world how. But making real money will be more difficult.
The Netherlands-based express company has decided not to sell a pair of Boeing 747s, and in doing so has marked-up their value from the market price (which they apparently failed to fetch) to the book value ascribed to them before thoughts of selling arose.
The difference, €55m, appears on the fourth-quarter profit & loss and more than makes up for the €53m impairment TNT Express recorded in the second quarter when it decided to sell.
This all balances out eventually, but TNT Express flagged up a few other non-GAAP* adjustments when it reported fourth-quarter and full-year 2013 results today. Adjusted for all the non-GAAP stuff, TNT Express reported a year-on-year drop in Q4 revenues of only 0.7%, but unadjusted (actual) revenues were down 4.7%.
Over the whole year, actual revenues were also down 4.7%, to €6.7bn, while operating profits fell 70% to €48m. After expenses, that's a net loss of €122m – €38m more than in 2012.
It's not all bad news, however. Despite the revenue drop, TNT Express turned in a net profit of €31m in the fourth quarter of 2013, and by several other measures the company is improving, or at least bottoming-out, under the eight-month-old stewardship of CEO Tex Gunning.
Operating losses of €52m in Q4 2012 swung to an operating profit of €88m in Q4 2013, which equates to a margin swing from -2.9% to a more sustainable 5.2%.
And more good news is on the way.
In a press call this morning, CEO Mr Gunning announced he had assembled a six-strong posse of logistics and finance veterans to help him whip TNT Express into shape. They are:
Ian Clough – DHL's former North America CEO, who will head TNT's new International Europe division;
Marco van Kalleveen – former McKinsey and Bain Capital executive, is TNT's new Chief Transformation Officer;
Chris Goossens – a 25-year company veteran, who will become TNT's Managing Director Customer Experience;
Martin Södergård – Also a DHL veteran, Mr Södergård will become Managing Director of Network Operations;
Michael Drake – Perhaps the least swingeing change, TNT's former MD International AMEA will become Managing Director, International, Asia, Middle East & Africa; and
Steven Scheers – TNT's Global HR Director, who will become new Chief People Officer.
Their challenge was summed up by Mr Gunning in a Euro-centric strategy called "Deliver", which he said would turn TNT Express from an international organisation of local companies into a genuinely international corporation.
In short, TNT Express will be divided into domestic and international businesses, as opposed to the current structure of a plethora of national profit centres. The company is also targeting €205m of cost-savings over the next two years.
Investors obviously approved of this theme of increased operating profits and shares were up 1.2% by midday today, but the new management-speaky strategy disguises its own paramount importance to TNT's prospects.
Mr Gunning and CFO Bernard Bot skipped over page 21 of their presentation to journalists this morning, but it illuminates the company's real outlook.
Revenues per consignment (RPC) in core European markets were down 4% in 2013, compared with 2012, while revenues per kilo (RPK) were down 2.5%. The overall tonnage carried and number of consignments were flat or falling, meaning that by focusing on Europe, where organic growth is by no means assured, TNT Express has no choice but to cut costs and compete for market share, a lot of which belongs to more powerful rivals.
Which raises the old M&A question: TNT Express is a mixed financial and operational bag, but it looks increasingly like a turnaround story and one feather in its cap is that it has a large and growing cash pile – €472m as of today.
UPS may have failed to seal a takeover attempt in 2013, but the more cash TNT Express hoards, the more attractive it will become to potential acquirers. If bosses really value their new standalone strategy, they might consider urging the board to spend some of that cash.
To buy or be sold? Either way, it may become significant that Mr Gunning has hired a private equity executive, Mr van Kalleveen, as a "Chief Transformation Officer".
* Adjustments such as these do not conform with the legal US accounting standards known as Generally Accepted Accounting Principles (GAAP).