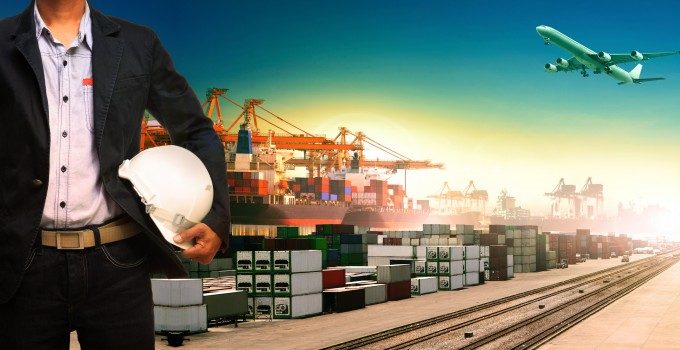 TNT this morning reported an operating income loss of €47m for the third quarter, and is betting on an improved European road network and better service levels to beat off a floundering economy and competitive pressures.
The express group, whose results were negatively impacted by a provision of €50m, earmarked for the European Competition Commission over alleged breaches of antitrust laws, said it was investing €185m in its road network over four years.
"Our competitors' strengths are in their road networks," said Maarten de Vries, CFO, at a press conference. "We will focus on 12 of our 19 international road transit hubs and will open a new hub in Madrid. The investment will be spent on software and tools for route planning, and trailers. It will give us operational excellence and productivity improvement."
He also said the company was looking for partners for its long-haul air network.
"We have five fully utilised long-haul aircraft. As time goes on we will review that and replace where needed. But we are looking for long-haul partners.
"We are looking to play it smart, without significant investment."
TNT took some additional depreciation costs of about €2m on its 747s which, it said, impacted its AMEA results.
The express operator blamed poor economic conditions in Europe and a challenging competitive environment for its results, but said it was working hard to improve both quality and revenues.
"In Western Europe our market share is under pressure, but our key focus is to improve revenue quality and customer service," added Mr de Vries.
Despite not currently having the customer service it would like, TNT plans to raise  prices by between 2% and 4% next year. "We are of course looking at our pricing and in line with the market will adjust it in January."
But, he added, the company had much work to do to improve service.
"Our customers are improving their supply chains day by day and we need to keep up to serve them in the best way possible. The key challenge is in our service performance, which is not where we want it to be. "
He said this was TNT's "absolute priority".
TNT has identified SMEs and better yields as another strategic focus, and is investing in marketing and re-branding  under its new tagline, The People Network.
"We are positioning away from lower-yielding customers, and that has affected revenues. But there is a rise in revenue per consignment."
Revenue per consignment (RPC) rose 1%, to €19.70 – its lowest rate –  in its Europe Main region, while revenue per kilo was flat. But in Europe Other & Americas, RPC rose 5.4% year-on year with revenue per kilo up 2.8%. The headiest growth was in Asia, Middle East & Africa where RPC rose 37.7% to €60.60.
Tex Gunning, CEO, said in a statement: "'In our recent trading statement, we highlighted the challenging trading conditions in Europe. Visibility on these trading conditions remains limited. Despite this, this quarter saw another improvement in our adjusted operating income, with every segment making a positive contribution apart from Europe Other & Americas where performance was broadly flat.
"The outlook strategy focuses on improving performance and productivity across the company, including increasing automation in TNT's hubs and depots, launching new marketing campaigns and continuing to focus on providing our customers with a market-leading service."