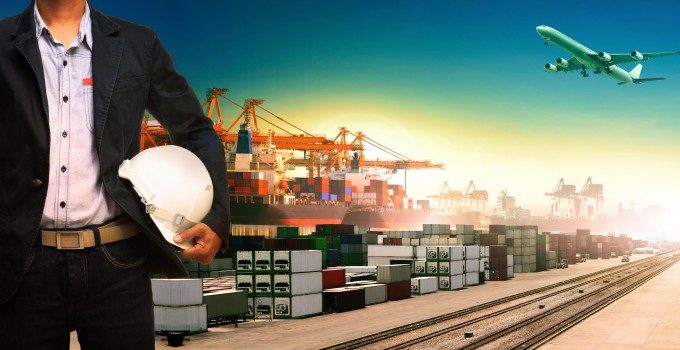 Tony Tyler, director general of IATA, has urged forwarders to collaborate with airlines to help boost the struggling air freight business.
In what was the first time an IATA DG has addressed FIATA's World Congress, Mr Tyler set out the difficulties facing the industry and appealed to the carriers' partners to help boost the value proposition of air freight.
"We have to make sure air cargo has a strong value proposition. The industry is having a tough time – and shippers are having an equally tough time. We need to develop a higher level of trust with one another… We are partners in a totally remarkable industry."
Mr Tyler's appearance marks a distinct thaw in relations between the two associations, which have had bitter fights in the past. Jean-Claude Delen, past president of FIATA, introduced Mr Tyler, and told delegates: "A new, refreshing wind has started to blow inside a bureaucratic organisation. There is no need to remember the difficult relations between FIATA and IATA under the previous DG and the arrogant management."
Mr Tyler outlined several key difficulties faced by air cargo, noting that although world trade had risen 12% since 2010, air freight had grown just 2%. With the integrators accounting for much of that, "for the rest of the industry it's even bleaker".
Air cargo faced increased competition from the maritime industry, he said, which had benefited from improved demand forecasting by shippers, better technology that allowed ships to carry more perishables and the perception by shippers that sea freight was more environmentally friendly.
"We need to build solutions together," he said. "No business model survives without change."
He called on forwarders to help airlines better serve their ultimate customers by improving the quality of service, introducing e-freight, enhancing security and becoming closer partners.
"If shippers pay a premium for speed, there is little value in late delivery. Air cargo is a premium product… we can generate real momentum in the drive for quality."
E-freight was essential, he said. "Customers want instant access to information … they get it from the integrators. The progress of e-freight has been disappointing… but airlines on their own cannot deliver e-freight. We need the whole air cargo value chain to be marching towards the same goal. "
He noted that a better relationship between the two "must manifest itself in action. The industry can't progress without individual commitment."
In a later speech on e-freight, the Singapore civil aviation authority's deputy DG, Tay Tiang Guan, underlined the benefits of e-freight for forwarders, by revealing that a Logistics Institute study had shown that forwarders would win 27% of the total productivity and cost savings gained by e-freight, while shippers would gain 70%. Airlines would gain just 2%.
Mr Tyler also urged forwarders to  get validated for Europe's new ACC3 security regulation as soon as possible, noting that the July deadline was "very challenging". "We continue to engage the EU, but the EU is saying it's an immoveable deadline. My advice is to get ready."
And he called on forwarders to help "grow the pie".
"Air cargo in the past was a tug of war among different parts of the value chain. It doesn't have to be that way. We need to position air cargo to meet tomorrow's world."
He added: "It will only be more difficult if we fight. There will always be points of contention, but if we trust each other and work together it will be very important, moving forward."
John O' Connell, of FIATA, speaking about the Cargo Modernisation Progamme, added: "Tony Tyler's presence is a very significant moment. Over the years, forwarders and airlines have had a number of contentious issues."
But one source close to FIATA told The Loadstar, on the fringes of the World Congress, that there were still some differences to be ironed out, and that the two associations continued to have some frustrations with each other.
"But IATA is clearly working hard to try to improve things," he said.
The full text of Mr Tyler's speech can be found here