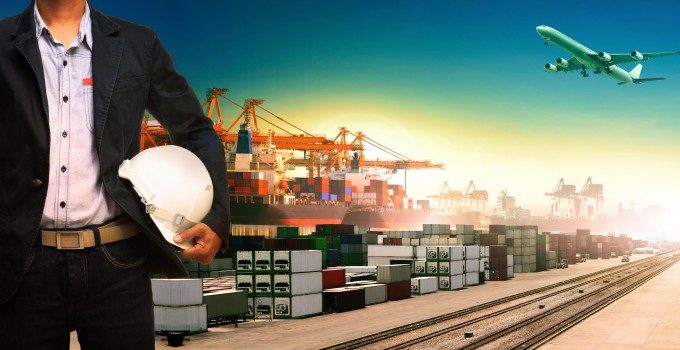 Per Utnegaard, CEO of Swissport, looks set quit the company to head engineering and services firm Bilfinger.
The German company has publicly named Mr Utnegaard as its choice, and Bilfinger's interim CEO has said he will not extend his contract, which runs out at the end of May.
Mr Utnegaard has not been universally popular at Swissport, with some sources in the cargo arm questioning his commitment to cargo. These voices may have perhaps been quelled partially this month, when head of cargo Nils Pries Knudsen was promoted to EVP global cargo services – a role which finally makes him part of the group executive management team.
It is, however, a job vacated by John Batten nearly two years ago, which has been vacant since, adding some strength to the argument that Swissport's management has not allowed cargo much of a voice in senior decision-making. And given that cargo provides the air services company with some 20% of its global revenues, that seems at best unjust.
Mr Knudsen, however, says cargo has always been key in the company, and nothing has changed.
"Cargo is strategically important and will remain so," he told The Loadstar.
The cargo arm has been busy, irrespective of its relations with the passenger division. Its latest project is its Cargo Customer Portal (CCP) – built on top of its Champ Cargospot system.
"It is very user-friendly for operations and you can see the quality of our performance," said Mr Knudsen. "We designed it ourselves. In the systems available, we didn't think there was enough focus on the end-user, which is probably a business opportunity for IT providers.
"Some customers are very interested, others don't want to know. One of the objectives is to cut out calls – but it's essentially a system integrators have had in place for years."
IT systems at both Swissport and its global rival WFS are based on Cargospot, which the latter has also personalised, at least in its Bangkok operations, and which has a very similar function to Swissport's CCP.
The two companies, in fact, are jostling for position as much as ever, with Africa becoming a key focus and battleground for both.
WFS, under its Africa Flight Services banner, is now present in South Africa, Kenya and Tanzania, where Swissport until recently had the monopoly. Swissport, meanwhile, also has stations in Nigeria and Cameroon, as well as Morocco and Algeria, and will open a new warehouse in Ghana in the fourth quarter. It is also opening new warehouses in Dar es Salaam in April, and Nairobi.
Warehousing in Africa has traditionally been more profitable than handling, as cargo is far slower to move and idle for longer. But it's a difficult situation to fight, said Mr Knudsen.
"It's not realistic to try to change dramatically how Africa works. It's more important for people like us to work with Africa, and and develop with it. We are able to adapt to changes, but we come in with standards and try to apply them across the continent."
He noted that while Africa contributed about 8% of Swissport's tonnage, over the past five or six years it also ate up abut 80% of the company's total investment. "We want to improve infrastructure – but there has to be a payback.
"When we open a station there is an element of speculative investment – we try to have as much volume as possible signed up before we start," he added.
There is no word as yet no any potential replacement for Mr Utnegaard – nor even if has has managed to extricate himself from the company.
But the hope in cargo is that any replacement will allow the freight division the freedom to compete with its rivals on service quality and efficiency – two mantras held in equally high respect by the global handlers.