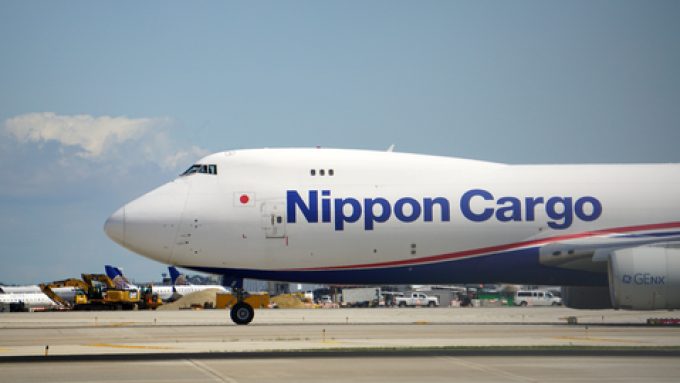 Airfreight handlers at Chicago O'Hare Airport have averted a major disruption of cargo flows through one of the top US gateways.
The aviation department of the city of Chicago had threatened two handling companies – Alliance Ground International (AGI) and Swissport – with withdrawal of their licence if they failed to sign labour peace agreements with the Service Employees International Union (SEIU) by 19 January.
Last summer, the city introduced new conditions into operating licences for airport service providers at O'Hare, notably the requirement for labour peace agreements within 60 days of a trade union's request.
Under such agreements, employers waive certain rights, such as allowing union representatives access to the workplace. In return, unions commit not to take steps that would interfere with operations during their efforts to get workers to embrace union representation.
In October, the SEIU notified ground handlers at the airport it intended to campaign for unionisation in their premises at the airport.
There are 10 ground handling companies at O'Hare. According to the city's aviation department, AGI and Swissport had not come to an agreement with the union.
One major obstacle is a dispute about the mechanism for determining unionisation. The handlers want the process conducted by secret ballot, whereas the SEIU favours the so-called 'card-check', where workers sign cards endorsing union representation. If the union obtains signed cards from more than 50% of the workers at a facility, they get the right to unionise.
The two handlers process about 65% of the airport's cargo throughput, with AGI commanding a larger share than Swissport.
Meanwhile, the airlines were schocked by the city's notice that their handlers stood to lose their licences.
"We had no advance notice. We were notified by the city on 16 December that AGI's licence would end on 20 January if the issue was not resolved," said Shawn McWhorter, president the Americas at Nippon Cargo Airlines. "For us, that was a 30-day notice, with major holidays in the mix. Nobody can change ground handlers that fast."
According to some reports, several carriers asked the authority to extend the deadline, but received no response.
NCA tried to find out if the eight handlers not mentioned in the notice were also at risk of losing their licences, but did not receive any reply from the authority.
However, NCA's problems have dissolved. In a letter dated 9 January,  AGI CEO Jared Azcui informed the handler's airline customers that the company had signed a labour peace agreement with the union. NCA has received confirmation of this in a separate communication with the administration.
And this morning, Swissport reported it had also successfully concluded its negotiations.
"The Chicago Department of Aviation confirmed that Swissport has executed the required labour peace agreement and is in full compliance with its licence agreement. We look forward to continuing to serve our customers at O'Hare without delay,"  said CEO Frank Mena.
Mr McWhorter added that it would have been devastating if airfreight flows through O'Hare had been disrupted. While their activities would be affected for some time, freighter airlines could shift their operations to cargo airports, such as Rickenbacker or Rockford, but this option was not available to passenger carriers.
"If a passenger carrier had to move from O'Hare, I don't think it would come back," he said.