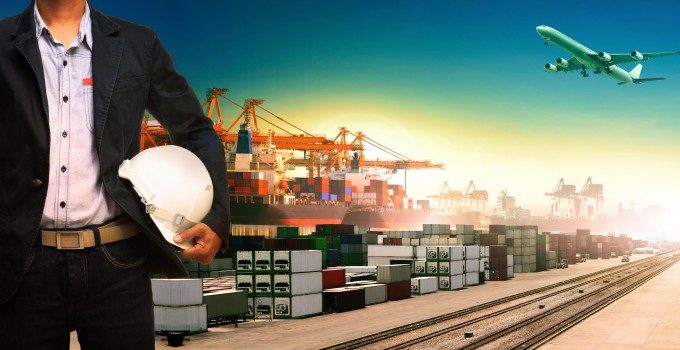 Swissport International has pledged to return to Ukraine despite yesterday's court decision which saw it lose about $20m, as its joint venture partner Ukraine International Airlines won the right to buy 70% of the shares in Swissport Ukraine for just $400,000.
The company, which Swissport International claims was worth between $25m and $30m, saw the shares transferred immediately after the decision.
"Not only was the decision strange, but the evaluation of the company was based on historical figures," said Mark Skinner, svp ground handling, EMEA, for Swissport International.
But Ukraine International Airlines said the decision on valuation was made by Swissport. "The stake estimate was based on an independent estimate," said a spokeswoman. "The valuer was chosen by Swissport International. Swissport International also initiated the estimate's authorization at the Swissport Ukraine general meeting."
The case, which had six scheduled court hearings, three of which were postponed and two of which saw the Ukrainian judge changed at the last minute, was based on UIA's claim that Swissport International had attempted to dilute the carrier's shares in the company.
Swissport claims it had wanted to invest to be able to cope with the double-digit growth in the country. When UIA declined, Swissport suggested it put up the full investment amount and dilute UIA's shareholding in exchange. But, explained Mr Skinner: "The decision had not been finalised and was due to be discussed in the next shareholders' meeting. We were very surprised when UIA took us to court, and even more surprised when the court ruled against us."
The UIA spokeswoman, however, said: "Swissport International initiated Swissport Ukraine's general meeting, during which it voted for the dilution of UIA's interest (share of stock) in Swissport Ukraine."
Yesterday's court decision – which Swissport bizarrely learned of before the hearing had even taken place – ruled that Swissport International was in breach of the shareholders' agreement and had to hand over its 70.4% stake in the company for less than 1% of its true value.
Swissport has no plans to appeal. "There is the technical possibility of an appeal, but there is a very low chance of winning – the courts' decisions are a joke," said Mr Skinner.
UIA must rescind the branding immediately under Swissport's trademark agreement, but the decision comes as bad news to the 800 employees of Swissport Ukraine, who are now concerned that their jobs – and pay – could be under threat. According to Kyiv Post, UIA's latest public accounts, published following the first half of 2012, showed that the airline had an operational loss of $17m. Accounts payable increased by 4.7% to $50m, and debts to banks by 53% to $38.75m. "We hope for the sake of the staff that nothing changes, but we have heard that they are unhappy," said Mr Skinner.
Nevertheless, Swissport, which had some 20 customers in Ukraine, says it will re-enter the market. "Ukraine has shown fantastic growth rates – it's always double digit. It's a very interesting market for us. But the JV partner wasn't the right one, so we need to be careful who we team up with, or go in without a partner. We would compete with UIA, but I don't think there will be competition for long – Ukraine's ground handlers can have bad safety levels and we should be able to outperform the market," said Mr Skinner.
Swissport's troubles began when Aron Mayberg, founder of recently bankrupted carrier AeroSvit, acquired a 100% stakeholding in UIA for $31m when the airline, which was valued at about $150m, was privatised. According to Swissport, Mr Mayberg put the ramp services and passenger handling contracts out to tender, both of which were initially won by a company My Mayberg formerly had associations with, Aerohandling, despite concerns over quality and price. "There were some very strange decisions," said Mr Skinner.
However, UIA said in a statement: "The Court of Appeal upheld the ruling enabling UIA to acquire 100% stake of Swissport Ukraine ground handling provider. The acquisition was affirmed by the court based on asset valuation approved by Swissport International (SPI) and under terms and conditions pre-agreed by the parties. The applied mandatory buyout mechanism had been pre-agreed and either party had an opportunity to apply it under certain conditions.
"UIA was forced to turn to the court in order to protect its rights as a Swissport Ukraine minority shareholder after having faced hostile actions of its Swiss partner SPI. The latter virtually deprived UIA of the right to take part in the management of the joint business and, moreover, tried unilaterally to dilute UIA's share.
"Swissport International joined the business in 2006 by acquiring the UIA share in its ground handling provider. At that time UIA was controlled by the State. As a result of this deal, UIA was deprived of virtually all rights to take part in the company`s management despite owning nearly 30% stake. Moreover, the airline received a 3-year service contract with SPI with no right of early termination. After the company`s privatization UIA tried to agree upon civilized principles of joint venture management, though negotiations hit a dead end. March 6, 2012 SPI called shareholders` meeting at which it voted for UIA share dilution and approved valuation of SPI and UIA stake for their redemption.
"We expect Swissport Ukraine to carry on operations regardless of the changes of its shareholders structure."
Swissport is contacting both IATA, of which UIA is a member, and the European Commission. "Ukraine needs international competition, but it is not attracting international players," said Mr Skinner. "We want to warn companies to be very careful there."
IATA, however, told The Loadstar it would not be drawn into the case. "The issue between Ukraine International Airlines and Swissport is a private commercial dispute in Ukraine and is not a matter on which IATA has any jurisdiction or influence," said a spokesman.
Ukraine has developed something of a reputation for 'corporate raids' in the past few years. It currently ranks 152nd out of 182 countries in Transparency International's Corruption Perceptions Index. Transparency International states: "Simply put, for a nation that aims for European integration, this is unacceptable."
Earlier this month, the EU and Ukraine initialed an Association Agreement and the Deep and Comprehensive Free Trade Area. A memo from the EU states: "Ukraine stepped up its efforts to implement the priorities of the Association Agenda. However, much remains to be done by Ukraine, for example the fight against conflict of interest and corruption in the judiciary and the stabilization and consolidations of its public institutions so as to enable it to benefit fully from the Association Agreement's potential. Most of the key recommendations contained in last year's progress report still need to be acted on.  However, Ukraine did take steps toward legal and judicial reform, with the entry into force of a new Criminal Procedure Code and other important legislation."
That development will come as little comfort to Swissport, however.