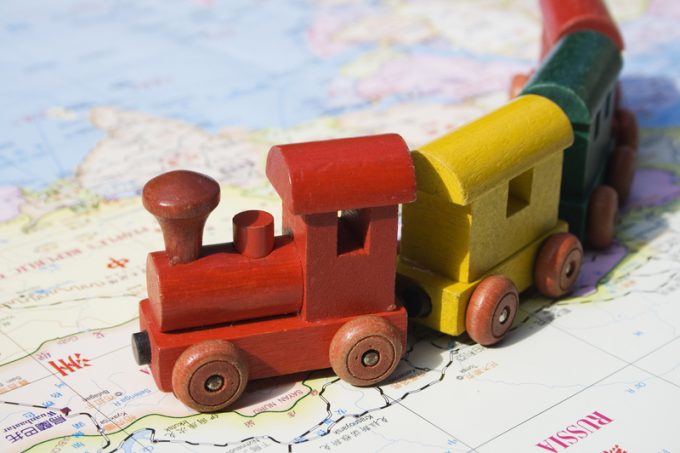 Forwarders in China are reporting a sudden spike in demand for Silk Road rail freight, post-Ever Given.
According to Shanghai-based Marco Reichel, APAC business development director at Crane Worldwide Logistics, space on trains to Europe was already tight before the week-long Suez blockage.
He told The Loadstar: "We already had limited space in late March, and for the whole of April, and we now expect capacity to stay almost sold out until May.
"As demand increases, we expect to see rate increases follow," he added.
Indeed, scarce capacity in both air and ocean helped China-Europe rail volumes to huge gains last year, up 56%, to 1.14m teu and 12,400 train journeys. And in January and February, they were up 96% year on year, with volumes of 209,000 teu, according to Chinese media.
"The very tight capacity has pushed many clients to also look for alternatives, such as road freight from China to Europe," added Mr Reichel. "We've also received information from platform operators that some trains have been cancelled, which will worsen the capacity crunch."
Rob Foster, business development manager for central and north China at Norman Global Logistics, said the Suez crisis had "not helped" with regards to rail freight space and creeping congestion issues.
And container shortages are continuing, thanks to port congestion at Los Angeles, he noted and, with the Suez delay and knock-on effects expected to play out for weeks, there's a major lack of empty containers coming back to China to replenish stocks, he said.
"There's also another national holiday in China at the beginning of May, which could slow down supply chains," he added.
Mr Foster said there were only minor delays on the railway network currently, with the main bottlenecks being three-to-six-day delayed departures from some origin points in China. For example, he explains, the country's railway terminals are not as advanced as the container ports, in terms of customs checks.
"The rail carriers have to do a lot of commodity code checks because of the cargo crossing different borders, and some cargo is not permitted due to the wording of the codes; it only takes one container to get held at the border to delay a whole blocktrain."