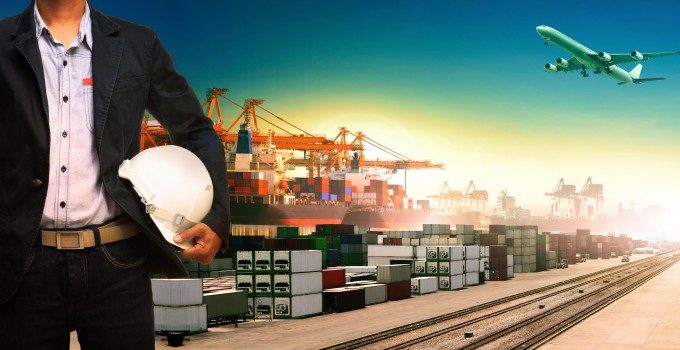 Danish 3PL DSV reported some of its strongest quarterly results today, with its air and sea freight forwarding division seeing pre-tax profit growth of 49.4%.
Group-wide EBIT before special items grew 34.4% year-on-year to reach Dkr1.3bn (US$206m). The company upgraded its full-year guidance and now expects to post a profit of Dkr4.7-4.9bn in 2017.
The freight forwarding segment posted an EBIT of Dkr903m compared with Dkr626m in the third quarter of last year, with revenues growing 9.2% from Dkr8.3bn last year to Dkr9bn this year.
Its operating margin in the period was 10%, compared with 7.6% in the same period last year, as DSV began to witness the full benefits of its acquisition of UTi.
"This positive development was largely the result of the continued successful integration of UTi's activities. The growth was driven by regions and countries where UTi had a string presence, in particular North America, China, South Africa and Germany," it said in a statement.
Sea freight volumes rose 3% year-on-year in the quarter to reach 355,000 teu, growth in line with the market, the company said, although it realised slightly less gross profit per teu – down from Dkr3,254 per teu to Dkr3,169 per teu.
Air freight volumes grew 12%, also in line with the market, and it booked 165,000 tonnes during the period, but saw a declining gross profit per tonne to Dkr6,501 from Dkr6,792 last year.
It said: "The decline was mainly due to exchange rate fluctuations, particularly in the  US dollar. However, due to high volume growth in the market, certain tradelanes have been impacted by lack of capacity for air freight, especially out of Asia.
"In combination with a competitive pricing environment his has resulted in a temporary margin squeeze," the company added.
However, chief executive Jens Andersen argued that customers should not be worried about the 3PL being able to secure capacity on their behalf.
"It is true that it has been a long time since we have seen such tight capacity. But this is also where we will now benefit from being one of the larger players and although it is more difficult to secure capacity than it has been there is no cause for alarm.
"We have to also remember that we are in the middle of the busiest part of the year, so let's see what the situation is at the beginning of next year."
However, some UTi customers were warned that their accounts may not be renewed, as they could be deemed not sufficiently profitable. DSV chief financial officer Jens Lund explained that some aspects of the UTi business were using "abnormal mounts of working capital".
"This may even lead to a situation where some customers may have to be served by other partners because we cannot have customer below a 5% return on invested capital – it is just not satisfactory," he said.
Its road division reported an EBIT of Dkr311m for the quarter, compared with Dkr290m last year, representing a growth of 7.2%, while revenues grew 5.7% to reach Dkr7.5bn on the back of a 4% growth in shipments.
Its contract logistics arm, DSV Solutions, reported revenue up 10.1% to Dkr2.75bn, while EBIT grew 9.5% to Dkr115m, after gross profits had come under pressure from competitive market pricing and rising operating costs, as well as the reclassification of terminal costs due to the UTi integration.