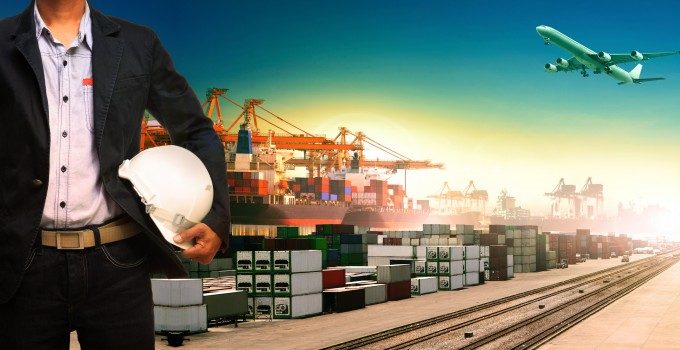 In the final article of his two-part series, Stan Wraight asks how the airfreight industry can work towards the 48-hour cut in transit times, an initiative launched by IATA in March.
So can IATA make this happen, or can it at least push in the right direction? Do IATA members really take its initiatives and wishes into account when cargo is internally discussed, strategies set, product portfolios created, budgets for processes get approved, investments calculated?
Take a bird's eye view of that 6.5-day process IATA would like to change, and look carefully at the middle part. That still consists of a six, eight or even 12-hour air journey from some point in the origin process to some point at destination. That air journey is today bookended by enormous investments in infrastructure which is purpose-designed to handle air cargo that moves like molasses in January.
How important is that phrase "dwell time" to designers and consultants? It is really important, because the carriers or independent companies operating that middle part of the 6.5-day process are reluctant owners of an outdated transport module that costs hundreds of millions of dollars or euros or renminbi on some expensive airport property to build or lease.
To think that we need buildings and equipment of this magnitude for "dwell time", to stop and go million ton-plus flows of air cargo each month, all because the airport is some sort of barrier in the end-to-end flow is ridiculous. This is not only ludicrous but adds a financial burden on air cargo no one should accept nor even attempt to justify. This is where the time can be saved.
Imagine a Boeing 777 passenger flight between two countries. It leaves with half its belly capacity carrying passenger baggage and the other half carrying cargo. Within an hour or so of its arrival, the passenger bags have been processed, first by the airline, then the airport, then the regulatory agencies and lastly by the passenger, or on to another flight.
Meanwhile, with luck, the freight will have left the ramp, been accepted into an imperfect assembly line process, ready to disappear for whatever the engineers say is the 'minimum dwell time'. And of course all the while, data systems are busily trying to communicate with each other to determine where the actual paperwork is, without which no one can do anything.
So is it a legitimate question or not? If airlines and airports can figure out a way to process millions of passenger bags, including regulatory functions, in an hour or so, why can't we handle air cargo (which consists primarily of boxes and crates of roughly the same cube as baggage) with some of the same efficiencies? What will it take?
First shippers and logistics companies should be accountable for the end-to-end physical and information process, including the burden of paper; second, carriers – IATA's domain – need to focus on how to limit pre-flight, in-transit and post-flight 'dwell' to exactly what they need to perform the air transport piece. Anything beyond that ought to be someone else's responsibility, or at the very least, a big revenue producer to underwrite those huge infrastructure investments needed to do the job with maximum efficiency and speed. How can you develop a proper product portfolio without this?
Lastly, regulatory facilitation. If a passenger, or in most cases an express or courier company, can move his or her bag or consignment through those same processes with speed and precision, surely the incredibly valuable content of scheduled air cargo can get be treated with almost the same respect as dirty underwear (or clean if it's the beginning of a trip), or that of an integrator willing and able to pay for IT systems and preferred customs facilitation in his facility.
The system can be changed. The industry just needs collective willpower to do so. And then air cargo will be able to offer shippers the premium fast-track service that air transport uniquely can provide.
Part One of the series is here.