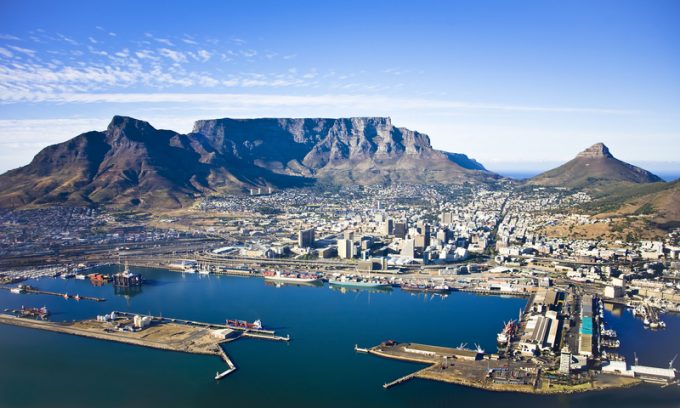 The South African Competition Commission has rejected the merger of the container divisions of NYK, MOL and K Line to create Ocean Network Express.
In South Africa, NYK operates its shipping business through the Mitchell Cotts Maritime agency; MOL through subsidiaries MOL South Africa and MOL ACE South Africa; and K Line though K Line Shipping South Africa.
The SA commission judged that on the evidence of past collusion between container shipping firms, the merger would have led to an increased likelihood of further anti-competitive behaviour.
"The commission has found that the structure of the container liner shipping market is conducive to coordination, based on previous collusive conduct in the container liner market in other parts of the world.
"The merger increases the likelihood of coordination as it creates further structural linkages in the container liner market," it said.
While the creation of Ocean Network Express was solely limited to the shipping companies' container businesses, the commission also looked at whether it would affect the car-carrying business, especially after the car-carrying divisions of all three were found to be part of price-fixing cartel,  which also included Hoegh, Walenius Wilhelmsen, EUKOR and CSAV, in the inbound US trade.
"The commission also found that the proposed transaction creates a platform for coordination in the car carrier market which has a history of collusion involving the merging parties. The parties have been prosecuted in some jurisdictions, while investigations are underway in others. It is the commission's view that the merging parties may require a formal mechanism for the further collusive conduct in the car carriers market. The joint venture provides such a mechanism.
"The commission is of the view that the proposed transaction is likely to increase the scope for coordination in the container liner shipping market, while creating a platform for coordination in the car carrier market.
"The commission further found that there are no efficiencies that outweigh the anticompetitive effects of this transaction and that there are also no remedies sufficient to address these effects," it said.
The proposed Ocean Network Express also continues to await a decision from the US. Last month, the Federal Maritime Commission (FMC), to which the lines had submitted their merger proposals, decided it could not rule on mergers, as they are de facto acquisitions.
FMC chairman Michael Khouri said: "The Shipping Act expressly excludes acquisition agreements from the act's coverage. The cases that address the commission's authority to review these types of agreements have noted that Congress gave the commission the power to review cooperative agreements that produce efficiencies, in order to prevent consolidation.
"This proposed agreement is not the type of arrangement in which the parties would surrender control over a particular matter for the duration of the agreement but maintain their separate identity and original independence in the same line of business in all other respects. Thus, the commission has determined that the creation of the joint venture, including the pre-consolidation cooperation intended to facilitate and permit its creation, falls outside the commission's jurisdiction."