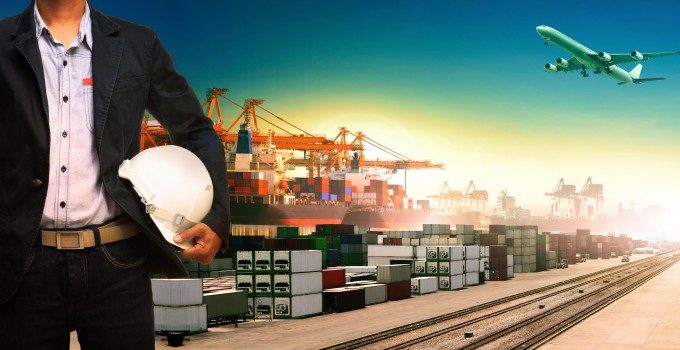 Air freight rates are finally beginning to tighten – at least on transpacific routes. While there remain tough challenges in some markets, particularly in Europe and transatlantic, carriers are reporting that a peak may be appearing ex-Asia.
"We are certainly seeing improved volumes transpacific and rates are starting to move up," confirmed James Woodrow, who has taken over from Nick Rhodes as director cargo for Cathay Pacific, after Mr Rhodes became personnel director.
"Manufacturing ex-China is improving and this is translating into improved volumes," he added. "This is helping move the ex-Hong Kong rates up to peak season levels."
The good news was confirmed by Eric Hartmann, vp South America and Europe for Aeromexico, who noted that "rates out of Asia to Mexico are holding ground – but from Europe are under pressure".
In addition to a rise in Chinese manufacturing, Asian airlines have been more disciplined about capacity, according to Seabury. In a report in The Loadstar, the research group wrote: "Currently, about half of the parked large freighter capacity is due to Asian airlines, which are collectively storing 12 747-400Fs and MD-11Fs, averaging a mere 15 years of age. The capacity is nearly three times as much as that stored in Europe."
However, it did note that European carriers had lowered freighter utilisation this year.
Cathay currently has two freighters parked. "We will cancel freighters if they cannot make the cash margin," said Mr Woodrow, while noting that its services have been significantly reduced from the "2008 heyday" of 32 freighters per week to Europe, to the current 10 or 11.
With rates in Europe remaining at "rock bottom" despite growing volumes, some carriers are struggling. One European operator reported that the transatlantic market was "particularly tough – but we are keeping our fingers crossed for a reasonable uptick in demand between now and Christmas".
Lufthansa has reportedly raised its prices by 20%, while yesterday loss-making Air France announced plans to phase out its 10 747-400s, including three 747-400 freighters, by 2016, leaving it with just two 777Fs. It also said it would cut unprofitable routes and shut its cargo operation at Paris Orly.
However Saudia noted a rise in demand ex-UK to Saudi Arabia.
In the Americas, carriers are reporting increased capacity between North and South America. One source at an airline said: "There seems to be cargo in the market, but it's getting harder and harder to charge what it costs to move these kilos."
US carriers are putting additional capacity into Sao Paulo, Ezeiza, Argentina and Santiago. Avianca has added an A330F and boosted passenger operations with A330s on intra-regional routes. Atlas appears to be adding more services to the region with its only scheduled offering, while Centurion has added a 747-400F to its fleet.
"The rates are under pressure, and with this additional capacity we still have to see what is going to happen, and what's going to be the rock bottom, as we can't keep lowering rates, " said the source.
A strengthening dollar is affecting imports in some Latin America markets, while the value of the Brazilian real is likely to support the country's exports in the mid-term.
Continually rising fuel prices are also becoming problematic. In September alone, nearly 50 airlines announced fuel surcharge increases – although the price of jet fuel has fallen off slightly and is now just below early August levels, although the longer term trend appears to be rising, according to IATA's jet fuel price monitor.
Mr Woodrow concluded: "Overall, the peak is coming for transpacific; for Europe the market remains more difficult. Intra-Asia will continue to improve on the back of transpacific. Fuel prices, however, remain a big worry for overall profitability."