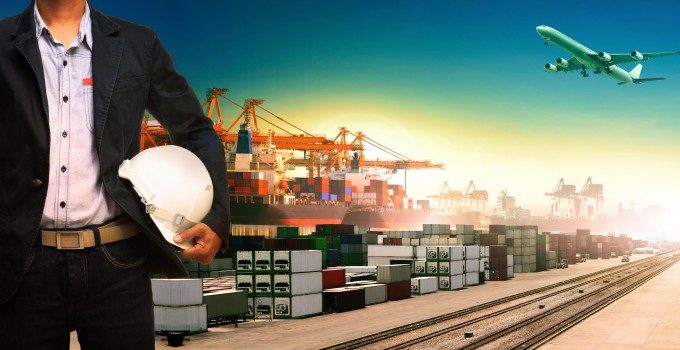 Cargo carriers are struggling to keep sustainable load factor levels in an industry still affected by overcapacity. In fact, demand and supply have been out of sync ever since 2011, where ATKs rose by 6.4%, far outgrowing FTKs (+0.9%)1. From that point onwards, cargo demand followed a near flat line while supply kept a positive – albeit less steep, general trend. (To see the charts more clearly, please click on 'read more' at the bottom of the article.)
Amidst this challenging environment, pressure is on freighter operations to adapt accordingly. As of mid-2013, several carriers have been cutting down their capacity in order to maintain their load factor levels.
Most large Asian airlines have managed to contain supply at or even below demand growth (with exception of Thai and Cathay). On average, Asian airlines recorded load factor of 59% in the first half of the year, only conceding one point compared to last year1. This is a stark difference with drops that have been recorded since the highs of 2010.
European carriers too have maintained load factors in what can be considered as an encouraging move towards a recovery of the demand/supply balance. As an example, Lufthansa's load factor increased by about 1 point in the first half of 2013, thanks to demand-led capacity management. The airline is also saying it is moving into a supply-based capacity, predicting a market recovery in the second half of the year2.
North & Latin American airlines are also showing similar patterns, with load factors declining by roughly the same magnitude. Middle-Eastern carriers are actually the exception, with load factors on the rise for the past two years. It is important to note that while Middle-Eastern airlines are still increasing capacity, they are also recording double-digit demand growth, thus propelling their load factor performance.
Comparatively, in Asia, drastic measures are being taken, with airlines storing away freighters.
Currently, about half of the parked large freighter capacity is due to Asian airlines, which are collectively storing 12 747-400F and MD-11F, averaging a mere 15 years of age. The capacity is nearly three times as much as the one being stored in Europe.
While European carriers do not park freighters as much as their Asian counterparts, we expect daily utilization of their freighters to have decreased this year.
Capacity adjustment measures have a broader impact on scheduled global supply, as freighter operations are diminishing. We now account for 40% of global supply coming from freighter operations, down by 2 points from last year. Expansion of belly capacity is still underway, spurred by a healthy passenger traffic and new aircraft being increasingly cargo-friendly. As a result, passenger airplanes added ~1,000,000 tonnes of flown capacity in the past 12 months, counter-balancing a ~700,000 tonnes drop for freighter operations4. Of course, it is too much of a shortcut to think this belly capacity is purely replacing freighter operations. However, it certainly represents an additional pressure on yields.
Whether it is by parking aircraft, or by more efficient capacity management, the recent supply reduction indicates that overcapacity may come to an end. The question is: how will these early signs of improvement be impacted by the outstanding capacity still on order?
According to Ascend, 152 widebody freighter aircraft are planned for delivery by 2019 (firm orders). This includes integrators orders, precisely 55 aircraft for FedEx. Meanwhile, belly backlog is still expanding. We estimate the five-year orders of passenger aircraft to add as much as ~30% to the current cargo uplift (including options and letters of intent, which have a chance of not materializing). This combined with the freighter orders, will cause the global cargo uplift to grow by 7% on average each year5.
However, current market sentiment is that demand will not be sufficient to fully utilize this additional capacity, thus we can expect freighter retirements in the medium term.
We estimate the amount of retirement due to aircraft age around 40 aircraft (mostly 747F-Classics and MD11F), causing a decrease of 1.5% each year. This is not sufficient to close the gap, thus forcing economical retirements of younger freighters.
What's more is that even in the case of one-to-one freighter replacements, new aircraft will offer more available capacity, thus increasing global supply. For instance, a 747-8F will offer 14% more available volume than a 747-400F.
With trade demand forecasts of ~3 to 4% for the next five years, it is not about if economical retirements will be needed, but rather about how many will be enough.
Notes and sources:
(1) International traffic, source: IATA
(2) Lufthansa's interim report, June 2013
(3) as of August 2013; for the following aircraft: MD11F, 777F, 747-400F, 747-8F, excludes 3x 747-400F of Jade Cargo currently being parked, Source: Ascend, Seabury analysis
(4) 12 months ending August 2013, widebody scheduled capacity excluding integrators/ charter flights; Source: Seabury
(5)  widebody freighters as of August 2013; source: Ascend