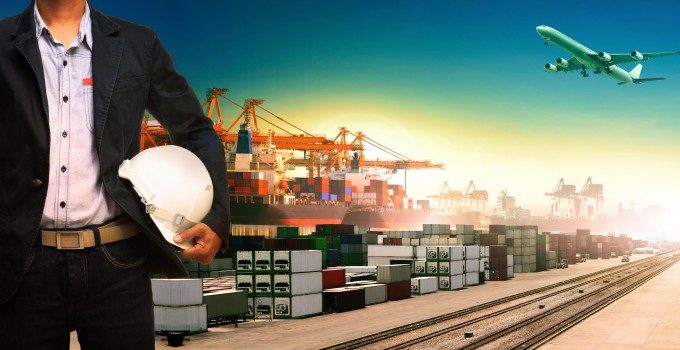 Overall weakness in the air freight market is being exacerbated by low pricing, The Loadstar has learned.
As some carriers aim for volume over yield at prices, according to one source, that barely cover handling costs, Stifel this morning reported that its confidence index is 9.4 points lower than it as in January last year.
While the index is 0.6 points up on last month, it remains below the critical 50-point mark, at 47.2.
The news follows Drewry's East-West air freight price index, which fell 8.1 points in December to a meagre 91.2, the steepest monthly fall in 12 months. The weighted average of all-in airfreight buy rates paid by forwarders stood at $2.96 per kg in December, a low point beaten only between the lacklustre months of May and July last year.
"Some softening in pricing was anticipated as the traditional pre-Christmas peak season receded in December, but the degree of decline was much sharper than expected," wrote Drewry in its Sea and Air Shipper Insight.
"Compared with the same month last year, the index is now a dramatic 17 points adrift, indicating the extent of underlying market weakness."
Drewry expected airfreight rates to have recovered slightly in January with the early Chinese new year, although with manufacturing weak and GDP at its lowest pace of growth in 25 years, at 6.9%, China remains a big concern.
"The slowdown in China's economy is expected to have a significant impact upon the air freight industry," noted Transport Intelligence, commenting on the Stifel index.
It added: "According to the organisation's predictions for 2016, IATA expects global shipping demand to increase by 3%, up from 1.9% in 2015. Significantly, this gain is below the IMF's latest projection for global GDP growth; a rate of 3.56%, as per the October 2015 World Economic Outlook.
"Another story to watch is Amazon's apparent move into airfreight, which could prove salient in the long-run, though as yet, its importance is uncertain."
Despite the falls in confidence, Stifel revealed that all tradelanes except Europe-US posted month-on-month growth, albeit at low levels. In its expected outlook, Europe to US fell against the previous month ,losing 5.4 points to 48.8.
"US to Europe, by contrast, increased by 3.5 points to 52.7, whilst Asia to Europe gained 3.4 points to 50.3. Europe to Asia noted the weakest gain out of the three improved lanes, with a rise of 1.9 points taking the score to 49.3."
Drewry anticipates a rise in demand over the northern hemisphere's spring as retailers rebuild inventories for the new season. But structural weakness, abetted by market-share chasing carriers, could mean a struggle in 2016.