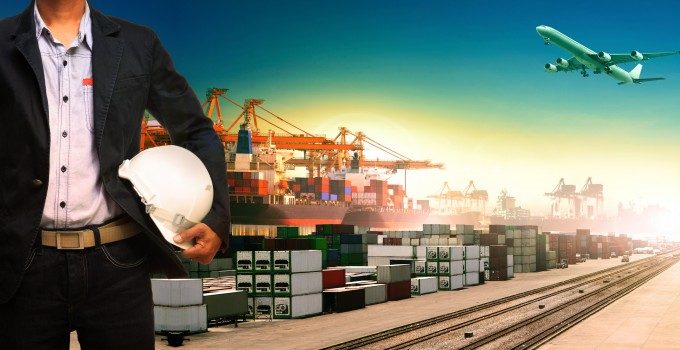 The Covid lockdown at the southern Chinese hub port of Yantian in June has resulted in a 180% spike in the price of containers, according to online trading platform Container xChange.
Its Container Availability Index (CAx) component that covers the average price of transactions on its platform, spanning all box sizes sourced from Yantian, surged from $5,515 in June, to $15,336 this month.
"We saw a real and measurable spike in container prices and a major drop in container availability when terminals at Yantian saw operations disrupted through most of June," said Container xChange co-founder Christian Roeloffs.
And he said there were "early indicators" of a similar impact from the more recent port disruptions after lockdowns at Ningbo and in Vietnam.
But even without further disruptions, the acute shortage of equipment from strong demand and deteriorating port congestion is guaranteed to send new and second-hand container prices higher, according to CEO and founder of Container xChange Dr Johannes Schlingmeier.
"It is likely that container prices will rise on lower availability in the coming weeks, due to the lag between liner schedule disruption and container availability and pricing," said Dr Schlingmeier.
A UK-based NVOCC who decided to purchase ten 40ft containers in China, in order to overcome the equipment knock-backs he was getting from carriers, said he had ended up paying close to $6,000 a box for old equipment.
"In theory, the manufacturers are selling the same box new for around $4,000," he said, "but the average buyer is locked-out by orders from the leasing companies and the carriers," he told The Loadstar. "New boxes are like gold dust; you just don't get a look-in against the power of the big guys."
Meanwhile, ocean carriers are desperately trying to boost their container fleets to meet increased demand and mitigate the impact of extended turn times for boxes.
According to Hapag-Lloyd CEO Rolf Habben Jansen, due to congestion in the network the carrier now needed 11% more containers to carry the same amount of cargo.
And the long construction backlog at the factories means carriers are having to rely more on leasing companies in order to fulfil their urgent supply requirements.
Triton, the market leader for container leasing, said during its Q2 earnings report it was focusing on extending the duration of its new and used container lease agreements with shipping lines. It recorded an average lease term of 14 years in the second quarter, up from an average of 10 years in Q1, which in itself was virtually double the historical industry average.
Elsewhere, the world's second-largest container lessor, Textainer, reported an average lease tenure in the first six months for new boxes of 12 years, compared with the average lease duration for its some 4m teu fleet of six years.
Similar to containership owners, box lessors are not only agreeing much longer master lease agreements with carriers, but they have been able to negotiate significantly higher daily rates for the new deals.